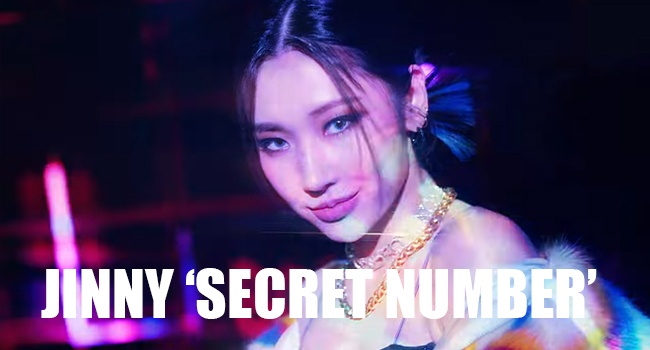 SECRET NUMBER akhirnya mengumumkan sebuah karya terbaru mereka dengan tajuk 'Got That Boom'. Seperti yang sudah diinformasikan bahwa mereka akan mengeluarkan single lagu keduanya pada bulan November 2020 ini.
SECRET NUMBER 'Got That Boom'
Baru-baru ini, SECRET NUMBER telah mengeluarkan sebuah Music Video Teaser untuk versi Jinny. Video singkat itu berdurasi hanya 12 detik saja yang hingga saat ini sudah ditonton lebih dari 400 ribu kali.
Berdasarkan informasi yang didapatkan, SECRET NUMBER akan secara resmi merilis lagu tersebut pada tanggal 4 November 2020 mendatang.
Keterangan:
Nama Group: SECRET NUMBER
Tajuk lagu: Got That Boom
Rilis: 4 November 2020
Agensi: Vine Entertainment
Anggota: Lea,D Dita Karang, Park Jinny, Kim Denise dan Lee Soodam
Selanjutnya, kita tunggu saja ya bagaimana musik 'Got That Boom' dari SECRET NUMBER ini.