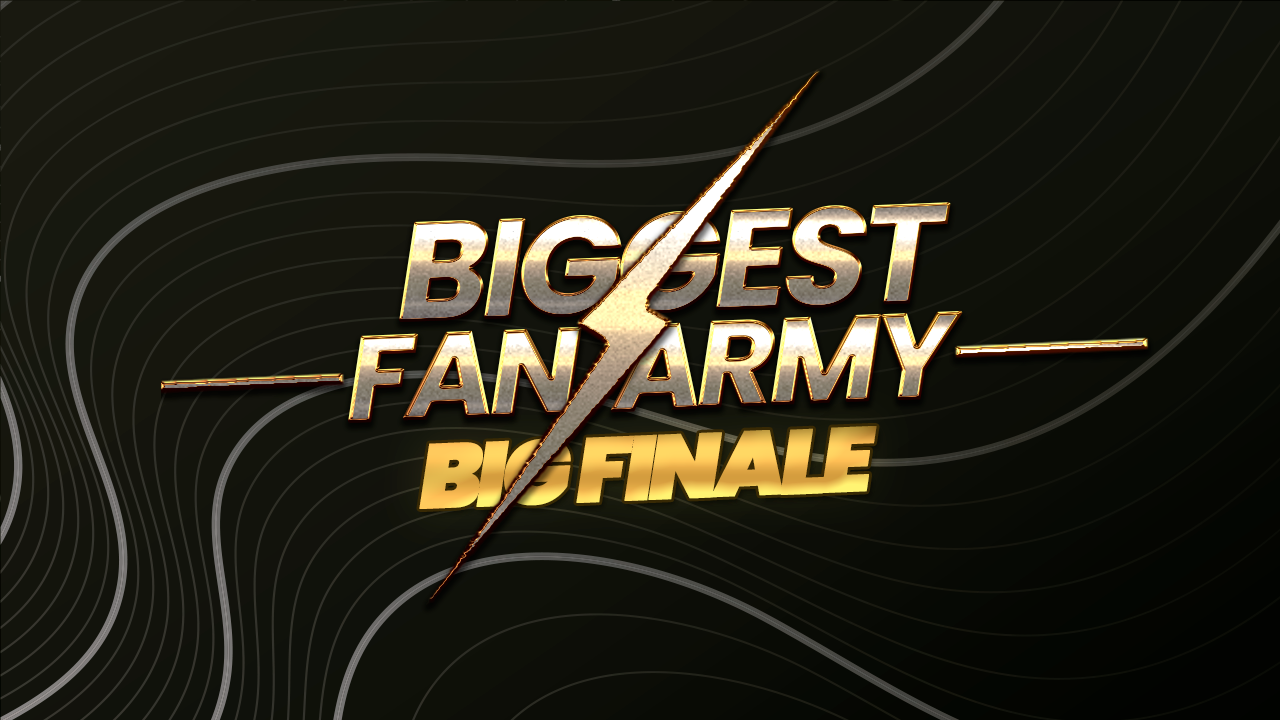 Belakangan ini, sebuah situs yang beralamatkan di www.topmusicuniverseawards.com tengah menjadi sorotan netizen karena mengadakan sebuah voting dengan tajuk 'BIGGEST FAN ARMY'.
Di dalam situs ini mempunyai beberapa laman voting dengan tajuk serupa. Terakhir kali, postingan di situs ini diunggah pada tanggal 22 September 2019.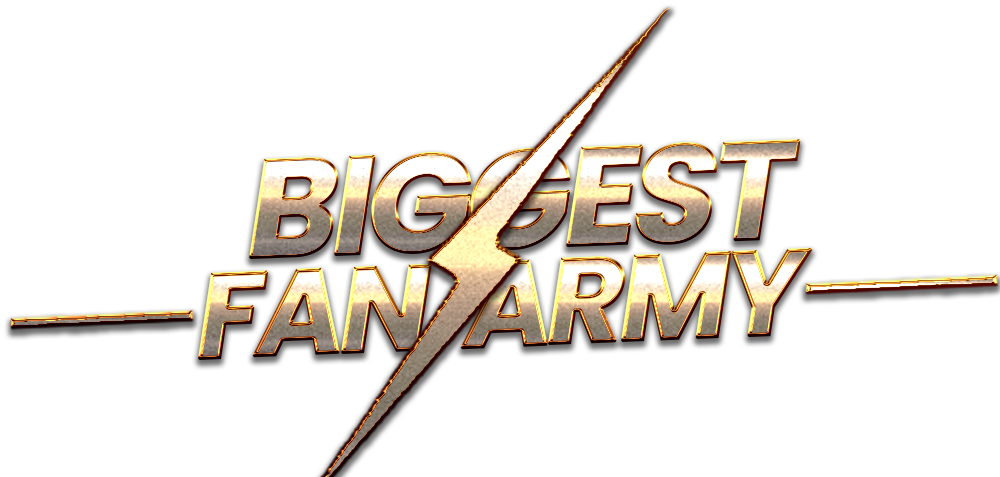 Peraturan Biggest Fans Army
Situs tersebut menuliskan sejumlah peraturan untuk mengikuti voting, diantaranya adalah sebagai berikut:
You can vote for ALL NOMINEE on BIGGEST FANS ARMY
UNLIMITED VOTING applies but there is a threshold within this setting that allows a set number of votes from an IP address in a given time period (e.g. 25 votes per period). Voters who pass the threshold will see a cooling off message and will be allowed to vote again after the threshold period expires. (6 minutes) and refresh the page.
You should follow us on Instagram and Twitter (otherwise your vote don't count).
Hasil Biggest Fan Army
Pada laman voting itu, www.topmusicuniverseawards.com membuat sejumlah kategori yang diantaranya adalah sebagai berikut:
1. Best KPOP Video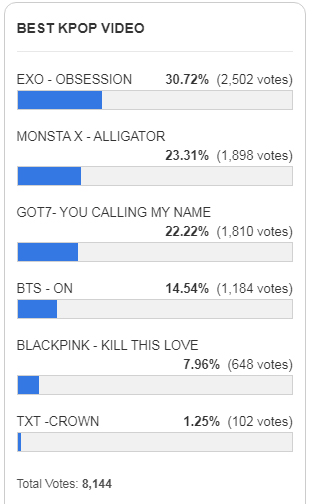 EXO – Obsession (30,72%)
Monsta X – Alligator (23,31%)
GOT7 – You Calling My Name (22.22%)
2. Best KPOP Female Group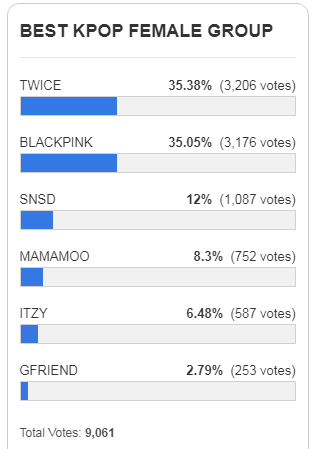 TWICE – 35,38%
BLACKPINK – 35,05%
SNSD – 12%
3. Best KPOP Male Group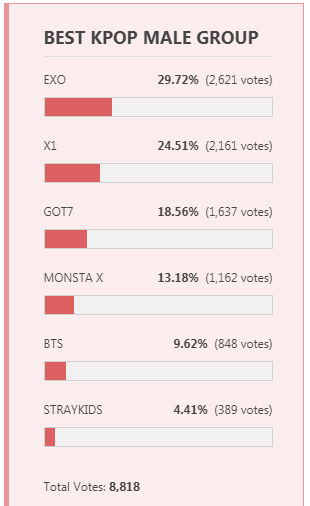 EXO – 29,72%
X1 – 24,51%
GOT7 – 18,56%
4. Best New KPOP Group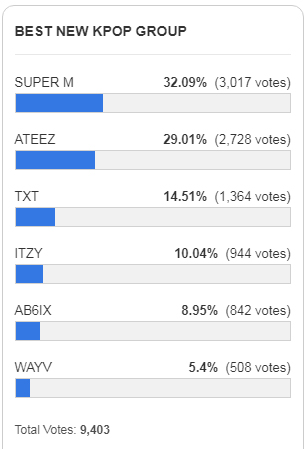 SuperM – 32,09%
ATEEZ – 29,01%
TXT – 14,51%
5. Best KPOP Dance Male Performance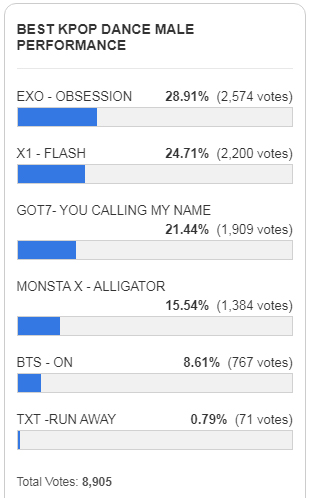 EXO – Obsession (28,91%)
X1 – Flash (24,71%)
GOT7 – You Calling My Name (21,44%)
6. Best KPOP Dance Female Performance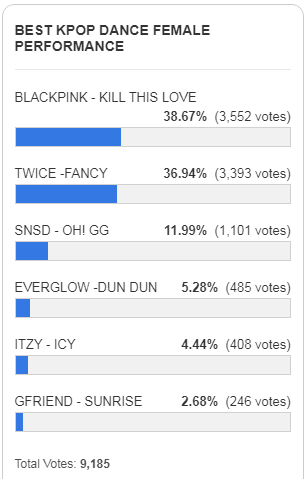 BLACKPINK – Kill This Love (38,67%)
TWICE – Fancy (36,94%)
SNSD – OH! GG (11,99%)
Itulah hasil dari 6 kategori yang ada di BIGGEST FAN ARMY. Apakah kamu sudah melakukan vote? Jika belum, Kamu bisa melakukannya di sini: Vote Biggest Fan Army.