Kim Jong Hyun Nama: Kim Jonghyun Nama asli: Nama asli: Kim Jonghyun Jonghyun Nama asli: JR, Kim Jong Hyeon Kebangsaan: Korea Selatan Jenis Kelamin: Pria Lahir: 8 Juni 1995 Umur: 27 Kim Jong Hyun, juga dikenal dengan nama panggung sebelumnya JR , adalah aktor Korea Selatan, musisi solo, dan mantan anggota grup K-pop NU'EST, yang memulai debutnya pada 15 Maret 2012, dengan single berjudul "Wajah".
Dia dikenal sebagai trainee pria pertama di Pledis Entertainment.
Dia muncul dalam video Hello Venus untuk lagu "Venus", video As Blue untuk lagu "Wonder Boy", dan "Bangkok City" milik Orange Caramel.
Pada tahun 2017, JR adalah bagian dari acara survival "Produce 101 Season 2" di mana ia berakhir di peringkat 14.
Setelah acara berakhir, para anggota Baekho dan Ren mulai berpromosi sebagai sub-grup NU'EST W.
NU' EST W bubar pada 31 Desember 2018.
NU'EST's contracts expired on March 14, 2022, and JR left Pledis Entertainment.
A compilation album "Needle & Bubble" was released on March 15, 2022, to mark the group's 10-year anniversary as they officially disbanded the same day.
Following the group's disbandment, Kim signed an exclusive contract with Evermore Entertainment and will continue his career as an actor and solo musician.
He will continue to promote as an artist under his real/birth name, Kim Jonghyeon.
Biodata Kim Jong Hyun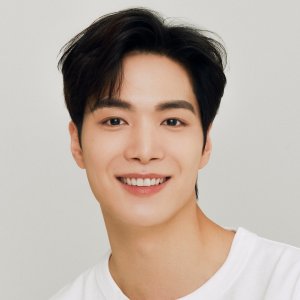 Nama: Jong Hyun
Nama Keluarga / Marga: Kim
Nama Asli Sesuai Bahasa Negaranya: 김종현
Nama Lain Yang Sering Disebutkan: JR, Kim Jong Hyeon
KewargaNegaraan: South Korean
Jenis Kelamin: Pria
Tanggal Dan Tahun lahir: June 8, 1995
Umur: 27
Berikut Adalah Daftar Drama-nya Hingga Saat Ini:
Year
Title
#
Role
Rating
2021
Let Me Be Your KnightKorean Drama,

2021

, 12 eps


Lee Shin [Luna's bassist]

(Support Role)

12
Lee Shin [Luna's bassist]Support Role

7.9
2015
Lonely Gourmet: TaipeiChinese Drama,

2015

, 12 eps


Zhang Huai Shan / Zhang Si Nan

(Guest Role)

12
Zhang Huai Shan / Zhang Si Nan
Guest Role

7.4
Berikut Adalah Daftar Movie-nya Hingga Saat Ini:
Year
Title
Role
Rating
2016
Their DistanceJapanese Movie,

2016

,


Ji Woo

(Support Role)

Ji Woo
Support Role

7.2
Berikut Adalah Daftar TV Show-nya Hingga Saat Ini:
Year
Title
#
Role
Rating
2022
Adola School 3: PR on IdolKorean TV Show,

2022

, 25 eps


(Ep. 17)

(Guest)

25
(Ep. 17)
Guest

0.0
2021
2021 KBS Song FestivalKorean TV Show,

2021

, 1 eps


[Performer]

(Guest)

1
[Performer]Guest

8.3
2021
L.O.V.E STORY: Inside OutKorean TV Show,

2021

, 29 eps


(Regular Member)

29
Regular Member

8.7
2021
Royal ComicsKorean TV Show,

2021

, 14 eps


(Main Host)

14
Main Host

10.0
2020
2020 SBS Gayo Daejeon in DaeguKorean TV Show,

2020

, 3 eps


[Performer]

(Regular Member)

3
[Performer]
Regular Member

8.8
2020
Life Corp. 2Korean TV Show,

2020

, 10 eps


(Ep. 9-10)

(Guest)

10
(Ep. 9-10)
Guest

8.4
2020
To.NightKorean TV Show,

2020

, 39 eps


(Ep. 36)

(Guest)

39
(Ep. 36)
Guest

10.0
2020
Hidden Singer: Season 6Korean TV Show,

2020

, 16 eps


[Panelist] (Ep. 14-15)

(Guest)

16
[Panelist] (Ep. 14-15)
Guest

7.9
2020
We Play: Season 2Korean TV Show,

2020

, 12 eps


(Regular Member)

12
Regular Member

8.0
2020
NU'TubeKorean TV Show,

2020

, 5 eps


(Main Host)

5
Main Host

8.5
2020
Mysterious NU'HouseKorean TV Show,

2020

, 3 eps


(Main Host)

3
Main Host

8.5
2020
K-Bob StarKorean TV Show,

2020

, 18 eps


(Ep. 4)

(Guest)

18
(Ep. 4)
Guest

8.5
2020
L.O.V.E STORY: NU'EST LABKorean TV Show,

2020

, 16 eps


(Main Host)

16
Main Host

8.6
2020
Shindong GayoKorean TV Show,

2020

, 19 eps


(Ep. 18)

(Guest)

19
(Ep. 18)
Guest

9.0
2019
2019 KBS Song FestivalKorean TV Show,

2019

, 1 eps


[Performer]

(Regular Member)

1
[Performer]Regular Member

8.2
2019
Dogs Are IncredibleKorean TV Show,

2019

, 200 eps


(Ep. 39, 51)

(Guest)

200
(Ep. 39, 51)
Guest

8.6
2019
Convenience Store RestaurantKorean TV Show,

2019

, 160 eps


[Special MC] (Ep. 30-33)

(Guest)

160
[Special MC] (Ep. 30-33)
Guest

8.3
2019
We PlayKorean TV Show,

2019

, 12 eps


(Ep. 7)

(Guest)

12
(Ep. 7)
Guest

7.8
2019
Midnight Idol Season 1Korean TV Show,

2019

, 345 eps


(Ep. 223)

(Guest)

345
(Ep. 223)
Guest

8.4
2019
UHSNKorean TV Show,

2019

, 9 eps


(Main Host)

9
Main Host

7.4
2019
NU'EST RoadKorean TV Show,

2019

, 4 eps


(Regular Member)

4
Regular Member

8.6
2019
LOVE STORYKorean TV Show,

2019

, 22 eps


Himself

(Main Role)

22
Himself
Main Role

8.5
2019
TMI NEWSKorean TV Show,

2019

, 56 eps


(Ep. 18)

(Guest)

56
(Ep. 18)
Guest

7.9
2019
Music Bank in Hong KongKorean TV Show,

2019

, 1 eps


(Guest)

1
Guest

8.2
2018
Guess My Next MoveKorean TV Show,

2018

, 6 eps


(Ep. 1, 3-6)

(Main Host)

6
(Ep. 1, 3-6)
Main Host

7.9
2018
Problem Child in HouseKorean TV Show,

2018

, 212 eps


(Ep.79)

(Guest)

212
(Ep.79)
Guest

8.1
2018
The Future DiaryKorean TV Show,

2018

, 16 eps


(Ep. 11-12)

(Guest)

16
(Ep. 11-12)
Guest

8.7
2018
NU'EST W Amigo TV Season 4Korean TV Show,

2018

, 3 eps


(Regular Member)

3
Regular Member

10.0
2018
Happy Together: Season 4Korean TV Show,

2018

, 77 eps


[Special MC] (Ep. 2:)

(Guest)

77
[Special MC] (Ep. 2:)
Guest

7.9
2018
The Kkondae LiveKorean TV Show,

2018

, 6 eps


(Ep. 1)

(Guest)

6
(Ep. 1)
Guest

7.2
2018
Love CatcherKorean TV Show,

2018

, 8 eps


(Main Host)

8
Main Host

7.9
2018
LAN LifeKorean TV Show,

2018

, 42 eps


(Main Host)

42
Main Host

7.8
2018
Looking for Trouble Season 2: ParadiseKorean TV Show,

2018

, 12 eps


(Main Host)

12
Main Host

8.2
2018
School Attack 2018Korean TV Show,

2018

, 12 eps


(Ep. 5-6)

(Guest)

12
(Ep. 5-6)
Guest

7.6
2018
Idol RoomKorean TV Show,

2018

, 87 eps


(Ep. 30, 73)

(Guest)

87
(Ep. 30, 73)
Guest

8.0
2018
Unexpected QKorean TV Show,

2018

, 25 eps


(Ep. 6)

(Guest)

25
(Ep. 6)
Guest

7.9
2018
Amazing SaturdayKorean TV Show,

2018

, 300 eps


(Ep. 58)

(Guest)

300
(Ep. 58)
Guest

8.4
2018
K-RUSH: Season 3Korean TV Show,

2018

, 33 eps


(Ep. 19)

(Guest)

33
(Ep. 19)
Guest

8.5
2018
Omniscient Interfering ViewKorean TV Show,

2018

, 237 eps


(Ep. 111)

(Guest)

237
(Ep. 111)
Guest

8.3
2018
MMTGKorean TV Show,

2018

, 260 eps


(Ep. 188)

(Guest)

260
(Ep. 188)
Guest

8.0
2018
2018 Idol Star Athletics ChampionshipsKorean TV Show,

2018

, 4 eps


(Regular Member)

4
Regular Member

7.9
2018
NU'EST W L.O.V.E RECORD B-SideKorean TV Show,

2018

, 24 eps


(Main Host)

24
Main Host

8.5
2018
Law of the Jungle in PatagoniaKorean TV Show,

2018

, 9 eps


(Guest)

9
Guest

8.2
2018
I Can See Your Voice Season 5Korean TV Show,

2018

, 13 eps


(Ep. 11)

(Guest)

13
(Ep. 11)
Guest

8.1
2018
Two Yoo Project Sugar Man: Season 2Korean TV Show,

2018

, 19 eps


(Ep. 1)

(Guest)

19
(Ep. 1)
Guest

7.6
2017
K-RUSH: Season 2Korean TV Show,

2017

, 10 eps


(Ep. 1)

(Guest)

10
(Ep. 1)
Guest

8.2
2017
Master KeyKorean TV Show,

2017

, 13 eps


(Ep. 4, 6, 8, 11, 13)

(Regular Member)

13
(Ep. 4, 6, 8, 11, 13)
Regular Member

8.1
2017
NU'EST W L.O.V.E RECORDKorean TV Show,

2017

, 9 eps


(Regular Member)

9
Regular Member

8.4
2017
Wanna One GoKorean TV Show,

2017

, 2 eps


(Ep. 2)

(Guest)

2
(Ep. 2)
Guest

8.5
2017
Night GoblinKorean TV Show,

2017

, 33 eps


(Regular Member)

33
Regular Member

8.0
2017
Shadow SingerKorean TV Show,

2017

, 19 eps


[Judge]

(Regular Member)

19
[Judge]Regular Member

8.0
2017
Produce 101 Season 2Korean TV Show,

2017

, 11 eps


[Contestant]

(Regular Member)

11
[Contestant]Regular Member

8.3
2017
2017 Idol Star Athletics ChampionshipsKorean TV Show,

2017

, 2 eps


(Regular Member)

2
Regular Member

7.9
2017
After Mom Goes to SleepKorean TV Show,

2017

, 67 eps


(Ep. 17, 55)

(Guest)

67
(Ep. 17, 55)
Guest

8.4
2017
NU'EST W​ X Happiness TrainKorean TV Show,

2017

, 1 eps


(Main Host)

1
Main Host

8.2
2016
Idol Chef KingKorean TV Show,

2016

, 2 eps


(Guest)

2
Guest

7.8
2016
Battle TripKorean TV Show,

2016

, 177 eps


[Special MC] (Ep. 98 – 99)

(Guest)

177
[Special MC] (Ep. 98 – 99)
Guest

8.2
2015
Knowing BrosKorean TV Show,

2015

, 365 eps


(Ep. 92)

(Guest)

365
(Ep. 92)
Guest

8.8
2015
Buzz RhythmJapanese TV Show,

2015

, 380 eps


(Guest)

380
Guest

10.0
2015
Wednesday GourmetKorean TV Show,

2015

, 223 eps


(Ep. 142)

(Guest)

223
(Ep. 142)
Guest

8.4
2014
A Song For You 3Korean TV Show,

2014

, 24 eps


(Ep. 6, 24)

(Guest)

24
(Ep. 6, 24)
Guest

8.2
2013
After School ClubKorean TV Show,

2013

, 600 eps


(Ep. 21)

(Guest)

600
(Ep. 21)
Guest

8.1
2013
Diary: Season 3Korean TV Show,

2013

, 5 eps


(Regular Member)

5
Regular Member

7.9
2013
Premium MelodiX!Japanese TV Show,

2013

, 500 eps


(Guest)

500
Guest

0.0
2012
DiaryKorean TV Show,

2012

, 68 eps


(Guest)

68
Guest

8.3
2012
NU'EST Making of a StarKorean TV Show,

2012

, 8 eps


(Main Host)

8
Main Host

8.2
2012
Show ChampionKorean TV Show,

2012

, 450 eps


[Performer] (Ep. 80, 249, 276, 315-316)

(Guest)

450
[Performer] (Ep. 80, 249, 276, 315-316)
Guest

9.2
2011
Weekly IdolKorean TV Show,

2011

, 594 eps


(Ep. 54, 164, 318-319, 350, 361, 401)

(Guest)

594
(Ep. 54, 164, 318-319, 350, 361, 401)
Guest

8.1
2010
Hello Counselor: Season 1Korean TV Show,

2010

, 431 eps


(Ep. 380)

(Guest)

431
(Ep. 380)
Guest

7.9
2007
Happy Together: Season 3Korean TV Show,

2007

, 557 eps


(Ep. 518-519)

(Guest)

557
(Ep. 518-519)
Guest

8.0
2004
M CountdownKorean TV Show,

2004

, 700 eps


[Performer] (Ep. 576, 617, 640, 665, 715, 707)

(Guest)

700
[Performer] (Ep. 576, 617, 640, 665, 715, 707)
Guest

8.7
1998
Music BankKorean TV Show,

1998

, 1150 eps


[Performer]

(Guest)

1150
[Performer]Guest

8.0