Park Ji Yeon Nama: Park Ji Yeon Nama asli juga Dikenal sebagai: Jiyeon, dino kecil T-ara, Park Ji Yun Kebangsaan: Korea Selatan Jenis Kelamin: Perempuan Lahir: 7 Juni 1993 Umur: 29 Park Ji Yeon, lebih dikenal dengan mononim Jiyeon , adalah seorang penyanyi dan aktris Korea Selatan.
Dia paling dikenal sebagai anggota girl grup Korea Selatan T-ara.
Dia memulai debutnya sebagai artis solo dengan mini album debutnya, Never Ever, pada 20 Mei 2014, menjadikannya anggota T-ara pertama yang debut sebagai artis solo.
Park telah menyatakan minatnya dalam pemodelan.
Pada tahun 2008, ketika dia berusia 15 tahun, dia ditampilkan dalam beberapa pemotretan dan iklan untuk perusahaan pakaian Smart dengan boy band Korea SHINee.
Dia berkolaborasi dengan Davichi dan SeeYa pada single digital "Female Generation/Forever Love", yang dirilis pada Mei 2009, menjadikannya anggota pertama T-ara yang tampil di depan umum.
Dia muncul di video musik SG Wannabe "Saranghae" dan "My Love is Crying" dari album 2009, Gift from SG Wannabe.
Awalnya, media Korea menjulukinya sebagai "Kim Tae Hee Kecil" karena kemiripannya dengan Kim.
Park mengikuti audisi di Mnet Casting System dan bergabung dengan perusahaan pada tahun 2008.
Dia kemudian memulai debutnya dengan T-ara memulai debutnya pada tanggal 29 Juli 2009, sebagai anggota termuda.
Park membuat debut solonya pada Mei 2014, merilis single "Never Ever" (juga dikenal sebagai "1 Minute 1 Second") .
Video musik tersebut menduduki peringkat satu di situs video musik terbesar China YinYueTai selama dua minggu berturut-turut.
Pada Mei 2015, Lee Dong Gun dan Park Ji Yeon pertama kali bertemu saat mereka dikasting untuk membintangi film kolaborasi Korea-China Encounter, di mana keduanya berperan sebagai pasangan.
Mereka mengungkapkan hubungan mereka ke publik setelah mereka mulai hanya.
Pada Februari 2017, pasangan itu putus.
(Sumber: Wikipedia) Pada Januari 2018, keempat anggota meninggalkan MBK Entertainment setelah kontrak mereka berakhir.
Pada 3 Januari 2018, T-ara melakukan hiatus tanpa batas waktu untuk memungkinkan para anggota mengejar karir solo mereka.
Dia kontrak dengan Partners Park pada 2018 dan meninggalkan agensi pada Juli 2021 setelah kontraknya berakhir Comeback terbaru T-ara adalah pada tanggal 15 November 2021 album single kedua Re:T-ara.
Ini adalah rilis pertama grup setelah 4 tahuntus.
Dia mengumumkannya dengan pemain bisbol profesional Hwang Jae Gyun pada 10 Februari 2022 On February 18, 2022 AnB Group announced that Jiyeon had signed an exclusive contract with the agency as both a singer and an actress.
She has been friends with AnB Group CEO Park Sung Hyun for 13 years, starting all the way back from when she first debuted with T-ara in 2009.
Biodata Park Ji Yeon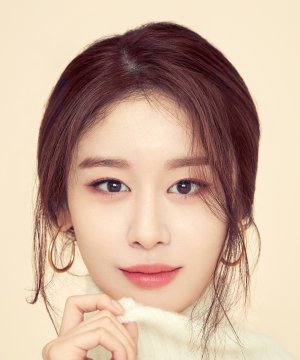 Nama: Ji Yeon
Nama Keluarga / Marga: Park
Nama Asli Sesuai Bahasa Negaranya: 박지연
Nama Lain Yang Sering Disebutkan: Jiyeon, T-ara's little dino, Park Ji Yun
KewargaNegaraan: South Korean
Jenis Kelamin: Wanita
Tanggal Dan Tahun lahir: June 7, 1993
Umur: 29
Berikut Adalah Daftar Drama-nya Hingga Saat Ini:
Year
Title
#
Role
Rating
2021
Next Door Witch JKorean Drama,

2021

, 12 eps


Seo Je Yi

(Main Role)

12
Seo Je Yi
Main Role

7.2
2021
ImitationKorean Drama,

2021

, 12 eps


La Li Ma

(Main Role)

12
La Li Ma
Main Role

8.1
2019
I Wanna Hear Your SongKorean Drama,

2019

, 32 eps


Ha Eun Joo

(Main Role)

32
Ha Eun Joo
Main Role

7.5
2016
My RunwayKorean Drama,

2016

, 6 eps


Han Seo Yun

(Main Role)

6
Han Seo Yun
Main Role

7.2
2015
Sweet TemptationKorean Drama,

2015

, 6 eps


Ji Ho {Reborn} (Ep. 5-6)

(Main Role)

6
Ji Ho {Reborn} (Ep. 5-6)
Main Role

7.3
2014
TriangleKorean Drama,

2014

, 26 eps


Yoo Jin

(Support Role)

26
Yoo Jin
Support Role

7.7
2012
The Thousandth ManKorean Drama,

2012

, 8 eps


Han Yi Seul

(Guest Role)

8
Han Yi Seul
Guest Role

7.0
2012
Dream High 2Korean Drama,

2012

, 16 eps


Rian

(Main Role)

16
Rian
Main Role

6.9
2011
Miss RipleyKorean Drama,

2011

, 16 eps


Yu Woo

(Guest Role)

16
Yu Woo
Guest Role

6.7
2010
Jungle Fish 2Korean Drama,

2010

, 8 eps


Seo Yool

(Main Role)

8
Seo Yool
Main Role

7.4
2010
Master of StudyKorean Drama,

2010

, 16 eps


Na Hyun Jung

(Main Role)

16
Na Hyun Jung
Main Role

7.6
2009
High Kick Through the Roof!Korean Drama,

2009

, 126 eps


Lee Yu Ri (Ep. 44)

(Guest Role)

126
Lee Yu Ri (Ep. 44)
Guest Role

7.9
2009
SoulKorean Drama,

2009

, 10 eps


Yoon Doo Na

(Main Role)

10
Yoon Doo Na
Main Role

7.2
2008
Aeja's Older Sister, MinjaKorean Drama,

2008

, 140 eps


Maeng Na Yun

(Support Role)

140
Maeng Na Yun
Support Role

8.1
2007
LobbyistKorean Drama,

2007

, 24 eps


(Guest Role)

24
Guest Role

7.2
2007
Hello! MissKorean Drama,

2007

, 16 eps


(Guest Role)

16
Guest Role

6.8
Berikut Adalah Daftar Movie-nya Hingga Saat Ini:
Year
Title
Role
Rating
TBA
GangnamKorean Movie,

0000

,


Min Jung

(Main Role)

Min Jung
Main Role

0.0
TBA
EncounterUnconfirmed
Chinese Movie,

0000

,


(Main Role)

Main Role

0.0
TBA
Woman of FireKorean Movie,

0000

,


Lee Soo Yeon

(Main Role)

Lee Soo Yeon
Main Role

0.0
2011
GhastlyKorean Movie,

2011

,


[Yoo Rin's friend]

(Guest Role)

[Yoo Rin's friend]Guest Role

6.9
2011
Jungle Fish 2Korean Movie,

2011

,


Seo Yool

(Main Role)

Seo Yool
Main Role

7.5
2010
Death Bell 2: Bloody CampKorean Movie,

2010

,


Se Hee

(Main Role)

Se Hee
Main Role

7.0
2006
Bar LegendKorean Movie,

2006

,


Lee Sun A

(Support Role)

Lee Sun A
Support Role

6.6
2004
Spin KickKorean Movie,

2004

,


Mi Ae

(Support Role)

Mi Ae
Support Role

7.0
Berikut Adalah Daftar Special-nya Hingga Saat Ini:
Year
Title
#
Role
Rating
2010
T-ara & Yoon Shi Yoon Bubi BubiKorean Special,

2010

, 12 eps


Herself

(Main Role)

12
Herself
Main Role

6.9
2007
Drama City: A Small GiantKorean Special,

2007

, 1 eps


[Classmate]

(Support Role)

1
[Classmate]Support Role

6.0
Berikut Adalah Daftar TV Show-nya Hingga Saat Ini:
Year
Title
#
Role
Rating
2022
Secret Man and WomanKorean TV Show,

2022

, 12 eps


(Main Host)

12
Main Host

6.0
2022
Battle Again: The Battle of Famous SingersKorean TV Show,

2022

, 12 eps


(Ep. 2)

(Guest)

12
(Ep. 2)
Guest

8.2
2022
Black: I Saw the DevilKorean TV Show,

2022

, 16 eps


(Ep. 10)

(Guest)

16
(Ep. 10)
Guest

10.0
2021
Extreme Debut: Wild IdolKorean TV Show,

2021

, 13 eps


[Mentor] (Ep. 9)

(Guest)

13
[Mentor] (Ep. 9)
Guest

8.0
2021
Will This Work?: Melon StationKorean TV Show,

2021

, 49 eps


(Ep. 18)

(Guest)

49
(Ep. 18)
Guest

8.6
2021
Beauty Time Season 3Korean TV Show,

2021

, 6 eps


(Main Host)

6
Main Host

10.0
2021
On and Off 2Korean TV Show,

2021

, 14 eps


(Ep. 6)

(Guest)

14
(Ep. 6)
Guest

8.1
2020
Hidden Golden Tracks ConcertKorean TV Show,

2020

, 1 eps


(Guest)

1
Guest

8.9
2020
On and OffKorean TV Show,

2020

, 31 eps


(Ep.23)

(Guest)

31
(Ep.23)
Guest

7.5
2018
Video Star: Season 2Korean TV Show,

2018

, 179 eps


(Ep. 121)

(Guest)

179
(Ep. 121)
Guest

8.0
2018
MMTGKorean TV Show,

2018

, 260 eps


(Ep. 91)

(Guest)

260
(Ep. 91)
Guest

8.0
2017
Living Together in Empty RoomKorean TV Show,

2017

, 49 eps


(Ep. 16-19)

(Regular Member)

49
(Ep. 16-19)
Regular Member

7.9
2016
Fact iN StarKorean TV Show,

2016

, 200 eps


(Ep. 6)

(Guest)

200
(Ep. 6)
Guest

8.3
2016
Super Brain Season 3Chinese TV Show,

2016

, 13 eps


(Ep. 3)

(Guest)

13
(Ep. 3)
Guest

7.0
2015
Knowing BrosKorean TV Show,

2015

, 365 eps


(Ep. 288)

(Guest)

365
(Ep. 288)
Guest

8.8
2015
Start TogetherChinese TV Show,

2015

, 13 eps


(Ep. 2)

(Guest)

13
(Ep. 2)
Guest

8.0
2015
2015 Idol Star Athletics Championships Chuseok SpecialKorean TV Show,

2015

, 2 eps


(Regular Member)

2
Regular Member

8.1
2014
4 Things Show: Season 1Korean TV Show,

2014

, 18 eps


(Ep. 4)

(Guest)

18
(Ep. 4)
Guest

7.8
2013
Princess T-ARAJapanese TV Show,

2013

, 24 eps


(Main Host)

24
Main Host

10.0
2012
2012 Idol Star Olympics ChampionshipsKorean TV Show,

2012

, 2 eps


(Regular Member)

2
Regular Member

7.9
2012
100 Million Quiz ShowKorean TV Show,

2012

, 41 eps


(Ep. 28)

(Guest)

41
(Ep. 28)
Guest

0.0
2011
Pretty Boys for T-araKorean TV Show,

2011

, 11 eps


(Main Host)

11
Main Host

8.8
2011
The ShowKorean TV Show,

2011

, 286 eps


[MC] (20140603-20141021, 20141028-20151208)

(Main Host)

286
[MC] (20140603-20141021, 20141028-20151208)
Main Host

8.4
2011
Weekly IdolKorean TV Show,

2011

, 594 eps


(Ep. 149)

(Guest)

594
(Ep. 149)
Guest

8.1
2011
Immortal Songs: Singing the LegendKorean TV Show,

2011

, 600 eps


(Ep. 133)

(Guest)

600
(Ep. 133)
Guest

8.3
2011
2011 Idol Star Athletics – Swimming ChampionshipsKorean TV Show,

2011

, 2 eps


(Regular Member)

2
Regular Member

7.9
2010
Hello Counselor: Season 1Korean TV Show,

2010

, 431 eps


(Ep. 39)

(Guest)

431
(Ep. 39)
Guest

7.9
2010
Tara's Hello BabyKorean TV Show,

2010

, 12 eps


(Main Host)

12
Main Host

7.6
2010
T-ara's Dream GirlsKorean TV Show,

2010

, 11 eps


(Main Host)

11
Main Host

8.9
2010
HeroesKorean TV Show,

2010

, 40 eps


(Regular Member)

40
Regular Member

8.3
2010
Running ManKorean TV Show,

2010

, 637 eps


(Ep. 55)

(Guest)

637
(Ep. 55)
Guest

9.2
2010
Haha Mong ShowKorean TV Show,

2010

, 11 eps


(Ep.10)

(Guest)

11
(Ep.10)
Guest

7.8
2009
Idol Show: Season 5Korean TV Show,

2009

, 16 eps


(Ep. 3)

(Guest)

16
(Ep. 3)
Guest

7.9
2009
Strong HeartKorean TV Show,

2009

, 166 eps


(Ep. 15)

(Guest)

166
(Ep. 15)
Guest

8.0
2009
You Hee Yeol's SketchbookKorean TV Show,

2009

, 600 eps


(Ep. 46)

(Guest)

600
(Ep. 46)
Guest

8.3
2007
Live Talk Show TaxiKorean TV Show,

2007

, 501 eps


(Ep. 143)

(Guest)

501
(Ep. 143)
Guest

8.0
2007
Radio StarKorean TV Show,

2007

, 800 eps


(Ep. 103, 164-165)

(Guest)

800
(Ep. 103, 164-165)
Guest

7.9
2005
Show! Music CoreKorean TV Show,

2005

, 1000 eps


[2010-2011]

(Main Host)

1000
[2010-2011]Main Host

8.1
2003
VitaminKorean TV Show,

2003

, 664 eps


(Ep. 484)

(Guest)

664
(Ep. 484)
Guest

8.2