Baek Sung Hyun Nama: Baek Sung Hyun Nama asli juga Dikenal sebagai: Baek Seong Hyeon, Kebangsaan: Korea Selatan Jenis Kelamin: Pria Lahir: 30 Januari 1989 Umur: 33 Baek Sung Hyun adalah aktor Korea Selatan di bawah WETA LAB.
Baek memulai debutnya di film 1994 "I Wish for What Is Forbidden to Me" ketika dia berusia lima tahun.
Dia praktis tumbuh di layar, memainkan peran sebagai putra yang menggemaskan di beberapa seri MBC pada tahun 2000.
Saat ia memasuki masa remajanya, ia memainkan versi muda dari protagonis laki-laki dalam beberapa drama, dengan "Stairway to Heaven" menjadi peran pelariannya.
On April 25th, 2020, Baek and his girlfriend of 4 years got married in a small private wedding.
In October, the couple welcomed a daughter.
On February 6, 2022, he revealed on the show 'The Return of Superman,' that they are expecting a second child.
Their son was born on July 29, 2022.
Biodata Baek Sung Hyun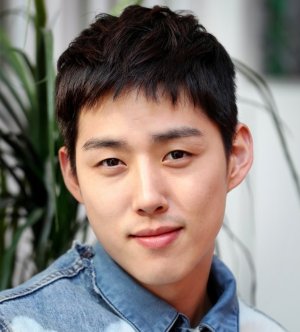 Nama: Sung Hyun
Nama Keluarga / Marga: Baek
Nama Asli Sesuai Bahasa Negaranya: 백성현
Nama Lain Yang Sering Disebutkan: Baek Seong Hyeon,
KewargaNegaraan: South Korean
Jenis Kelamin: Pria
Tanggal Dan Tahun lahir: January 30, 1989
Umur: 33
Berikut Adalah Daftar Drama-nya Hingga Saat Ini:
Year
Title
#
Role
Rating
TBA
The Allies – A Time for a Green HeroKorean Drama,

0000

, 100 eps


(Support Role)

100
Support Role

0.0
2022
It's Like a Bean in a PodKorean Drama,

2022

, 120 eps


Jang Kyung Joon

(Main Role)

120
Jang Kyung Joon
Main Role

0.0
2022
One Roof, Two FamiliesKorean Drama,

2022

, 120 eps


(Support Role)

120
Support Role

0.0
2021
Casting a Spell to YouKorean Drama,

2021

, 16 eps


Kim Yeong Kwang

(Main Role)

16
Kim Yeong Kwang
Main Role

7.4
2021
Voice 4: Judgment HourKorean Drama,

2021

, 14 eps


Shim Dae Shik [Golden Time Dispatch team]

(Support Role)

14
Shim Dae Shik [Golden Time Dispatch team]Support Role

8.2
2018
A Poem a DayKorean Drama,

2018

, 16 eps


[Doctor]

(Guest Role)

16
[Doctor]Guest Role

7.9
2018
TemptedKorean Drama,

2018

, 32 eps


[Tae Hee's senior] (Ep. 32)

(Guest Role)

32
[Tae Hee's senior] (Ep. 32)
Guest Role

7.7
2017
While You Were SleepingKorean Drama,

2017

, 32 eps


Do Hak Young [Cable Man] (Ep. 13-20)

(Guest Role)

32
Do Hak Young [Cable Man] (Ep. 13-20)
Guest Role

8.7
2017
VoiceKorean Drama,

2017

, 16 eps


Shim Dae Shik [Golden Time team]

(Support Role)

16
Shim Dae Shik [Golden Time team]Support Role

8.5
2016
Momin's RoomKorean Drama,

2016

, 7 eps


Hyun Woo

(Support Role)

7
Hyun Woo
Support Role

6.9
2016
DoctorsKorean Drama,

2016

, 20 eps


Dr. Pi Yeong Kook

(Support Role)

20
Dr. Pi Yeong Kook
Support Role

7.9
2016
Ready for Start – Vol. 1Korean Drama,

2016

, 12 eps


Kim Byeong Cheol [New recruit]

(Main Role)

12
Kim Byeong Cheol [New recruit]Main Role

6.6
2015
My Love Eun DongKorean Drama,

2015

, 16 eps


Ji Eun Ho / Park Hyun Soo [20s]

(Support Role)

16
Ji Eun Ho / Park Hyun Soo [20s]Support Role

7.8
2015
Splendid PoliticsKorean Drama,

2015

, 50 eps


Crown Prince So Hyeon

(Support Role)

50
Crown Prince So Hyeon
Support Role

7.5
2014
Love CellsKorean Drama,

2014

, 15 eps


Chun Ji Woon

(Support Role)

15
Chun Ji Woon
Support Role

7.1
2014
Dreaming CEOKorean Drama,

2014

, 6 eps


Oh Jung Gi

(Main Role)

6
Oh Jung Gi
Main Role

7.1
2014
Cheo YongKorean Drama,

2014

, 10 eps


Jang Tae Suk

(Support Role)

10
Jang Tae Suk
Support Role

7.6
2013
Melody of LoveKorean Drama,

2013

, 151 eps


Park Hyun Woo

(Main Role)

151
Park Hyun Woo
Main Role

6.9
2013
IRIS 2Korean Drama,

2013

, 20 eps


Kang Byung Jin

(Support Role)

20
Kang Byung Jin
Support Role

7.4
2012
BigKorean Drama,

2012

, 16 eps


Gil Choong Shik

(Support Role)

16
Gil Choong Shik
Support Role

7.0
2011
Queen InsooKorean Drama,

2011

, 60 eps


Prince Do Won

(Support Role)

60
Prince Do Won
Support Role

7.6
2010
Running GuKorean Drama,

2010

, 4 eps


Goo Dae Gu

(Main Role)

4
Goo Dae Gu
Main Role

7.1
2009
That FoolKorean Drama,

2009

, 16 eps


Han Sang Chul [Ji Soo's younger brother]

(Support Role)

16
Han Sang Chul [Ji Soo's younger brother]Support Role

7.6
2008
KokkiriKorean Drama,

2008

, 124 eps


Joo Sung Hyun

(Support Role)

124
Joo Sung Hyun
Support Role

7.5
2007
Kid GangKorean Drama,

2007

, 16 eps


Oh Han Pyo

(Support Role)

16
Oh Han Pyo
Support Role

7.6
2004
Emperor of the SeaKorean Drama,

2004

, 51 eps


Goong Bok [Young]

(Support Role)

51
Goong Bok [Young]Support Role

7.7
2004
Age of HeroesKorean Drama,

2004

, 70 eps


Tae San [Young]

(Support Role)

70
Tae San [Young]Support Role

7.0
2003
Stairway to HeavenKorean Drama,

2003

, 20 eps


Cha Song Ju [Young]

(Support Role)

20
Cha Song Ju [Young]Support Role

7.9
2003
DamoKorean Drama,

2003

, 14 eps


Yoon Hwang Bo [Young]

(Support Role)

14
Yoon Hwang Bo [Young]Support Role

7.7
2002
Five Brothers and SistersKorean Drama,

2002

, 120 eps


Han Woo Shik [Young]

(Guest Role)

120
Han Woo Shik [Young]Guest Role

7.0
2001
Sweet BearKorean Drama,

2001

, 16 eps


(Support Role)

16
Support Role

4.0
2001
Beautiful DaysKorean Drama,

2001

, 24 eps


(Guest Role)

24
Guest Role

7.5
1998
Can't Take My Eyes Off YouKorean Drama,

1998

, 273 eps


(Support Role)

273
Support Role

6.9
Berikut Adalah Daftar Movie-nya Hingga Saat Ini:
Year
Title
Role
Rating
2022
You're Alive In This ScriptKorean Movie,

2022

,


(Guest Role)

Guest Role

0.0
2022
Hwapyeong SpotKorean Movie,

2022

,


(Main Role)

Main Role

0.0
2020
Iron LadyKorean Movie,

2020

,


(Main Role)

Main Role

0.0
2018
Bittersweet BrewKorean Movie,

2018

,


Park Seong Doo

(Main Role)

Park Seong Doo
Main Role

6.7
2017
Father's WarKorean Movie,

2017

,


Baek Hyeon

(Main Role)

Baek Hyeon
Main Role

5.0
2016
Working StreetKorean Movie,

2016

,


Tae Seong

(Main Role)

Tae Seong
Main Role

6.3
2015
SpeedKorean Movie,

2015

,


Ma Goo Rim

(Main Role)

Ma Goo Rim
Main Role

6.7
2013
A Clear Night Korean Movie,

2013

,


Hong Kang Shik

(Support Role)

Hong Kang Shik
Support Role

7.5
2013
IRIS 2: The MovieKorean Movie,

2013

,


Gang Byeong Jin

(Support Role)

Gang Byeong Jin
Support Role

7.4
2012
China BlueKorean Movie,

2012

,


Eun Hyuk

(Main Role)

Eun Hyuk
Main Role

7.0
2010
Blades of BloodKorean Movie,

2010

,


Kyeon Ja

(Main Role)

Kyeon Ja
Main Role

7.1
2009
Sydney in LoveKorean Movie,

2009

,


[Photographer]

(Main Role)

[Photographer]Main Role

6.0
2008
Our School's E.TKorean Movie,

2008

,


Jung Koo

(Support Role)

Jung Koo
Support Role

7.2
2005
MarathonKorean Movie,

2005

,


Yun Jung Won [Cho Won's brother]

(Support Role)

Yun Jung Won [Cho Won's brother]Support Role

8.1
2001
Kiss Me MuchKorean Movie,

2001

,


(Unknown)

Unknown

6.8
1998
Scent of a ManKorean Movie,

1998

,


(Support Role)

Support Role

4.0
1994
I Wish for What Is Forbidden to MeKorean Movie,

1994

,


Baek Joon

(Support Role)

Baek Joon
Support Role

0.0
Berikut Adalah Daftar Special-nya Hingga Saat Ini:
Year
Title
#
Role
Rating
2017
Voice SpecialKorean Special,

2017

, 2 eps


Shim Dae Shik

(Main Role)

2
Shim Dae Shik
Main Role

8.0
2015
Drama Special Season 6: Live ShockKorean Special,

2015

, 1 eps


Song Eun Beom

(Main Role)

1
Song Eun Beom
Main Role

7.4
2015
My Love Eun Dong: The BeginningKorean Special,

2015

, 5 eps


Ji Eun Ho [20s]

(Main Role)

5
Ji Eun Ho [20s]Main Role

7.9
2013
Drama Special Series Season 3: Adolescence MedleyKorean Special,

2013

, 4 eps


Choi Jung Woo [Adult]

(Support Role)

4
Choi Jung Woo [Adult]Support Role

7.8
2011
Drama Special Series Season 1: White ChristmasKorean Special,

2011

, 8 eps


Park Moo Yul

(Main Role)

8
Park Moo Yul
Main Role

8.5
Berikut Adalah Daftar TV Show-nya Hingga Saat Ini:
Year
Title
#
Role
Rating
2019
Same Age TrainerKorean TV Show,

2019

, 10 eps


(Ep. 3)

(Guest)

10
(Ep. 3)
Guest

7.7
2017
Candy In My Ear 2Korean TV Show,

2017

, 10 eps


(Ep.9-10)

(Guest)

10
(Ep.9-10)
Guest

7.7
2016
Code: Secret Room Season 1Korean TV Show,

2016

, 13 eps


(Regular Member)

13
Regular Member

7.1
2015
People of Full CapacityKorean TV Show,

2015

, 40 eps


(Ep. 22)

(Guest)

40
(Ep. 22)
Guest

0.0
2015
Wednesday GourmetKorean TV Show,

2015

, 223 eps


(Ep. 79)

(Guest)

223
(Ep. 79)
Guest

8.4
2013
The Return of SupermanKorean TV Show,

2013

, 463 eps


(Ep. 417~)

(Regular Member)

463
(Ep. 417~)
Regular Member

8.5
2013
Cool Kiz on the BlockKorean TV Show,

2013

, 174 eps


(Ep. 53-67)

(Guest)

174
(Ep. 53-67)
Guest

8.2
2011
Invincible Youth Season 2Korean TV Show,

2011

, 46 eps


(Ep. 26)

(Guest)

46
(Ep. 26)
Guest

7.7
2010
Hello Counselor: Season 1Korean TV Show,

2010

, 431 eps


(Ep. 268)

(Guest)

431
(Ep. 268)
Guest

7.9
2010
Running ManKorean TV Show,

2010

, 637 eps


(Ep. 202-203)

(Guest)

637
(Ep. 202-203)
Guest

9.2
2007
Radio StarKorean TV Show,

2007

, 800 eps


(Ep. 765)

(Guest)

800
(Ep. 765)
Guest

7.9