Yoo Seung Ho Nama: Yoo Seung Ho Nama asli juga Dikenal sebagai: Yu Seung Ho, Kebangsaan: Korea Selatan Jenis Kelamin: Pria Lahir: 17 Agustus 1993 Umur: 29 Yoo Seung Ho adalah aktor Korea Selatan yang membuat debut filmnya di "The Way Home" dan debut serial TV-nya di "Daddy Fish".
Dia ditampilkan dalam video musik T-ara "Lies" pada awal 2009 dan video musik Taeyeon & The One Girls' Generation untuk lagu berjudul "Like The Stars" yang dirilis pada 17 November 2010.
Pada tahun 2010, ia dan IU menyanyikan duet bersama berjudul "I Believe In Love" untuk acara amal populer Korea, Love Request, di mana ia pergi ke daerah kumuh India dan Sri Lanka dan menyaksikan kondisi kehidupan mereka.
Duet ini ditulis tentang buku harian yang ditulis Seung Ho saat dia berada di luar negeri.
He started his mandatory military service in March 2013 and came back on December 4th, 2014.
He has been working agent-free ever since he left Story J company at the end of 2021.
On March 2, 2022 YG Entertainment confirmed that he has joined YG Entertainment.
Biodata Yoo Seung Ho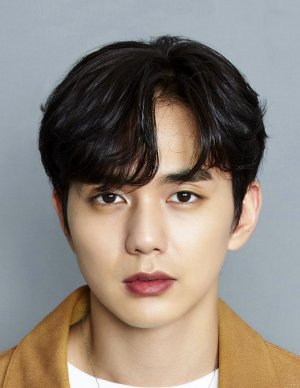 Nama: Seung Ho
Nama Keluarga / Marga: Yoo
Nama Asli Sesuai Bahasa Negaranya: 유승호
Nama Lain Yang Sering Disebutkan: Yu Seung Ho,
KewargaNegaraan: South Korean
Jenis Kelamin: Pria
Tanggal Dan Tahun lahir: August 17, 1993
Umur: 29
Berikut Adalah Daftar Drama-nya Hingga Saat Ini:
Year
Title
#
Role
Rating
2021
MoonshineKorean Drama,

2021

, 16 eps


Nam Young

(Main Role)

16
Nam Young
Main Role

7.7
2020
MemoristKorean Drama,

2020

, 16 eps


Dong Baek / "Telepathy"

(Main Role)

16
Dong Baek / "Telepathy"
Main Role

8.4
2018
My Strange HeroKorean Drama,

2018

, 32 eps


Kang Bok Soo

(Main Role)

32
Kang Bok Soo
Main Role

8.1
2018
PlayerKorean Drama,

2018

, 14 eps


[Security guard] (Ep. 1)

(Guest Role)

14
[Security guard] (Ep. 1)
Guest Role

8.4
2017
I'm Not a RobotKorean Drama,

2017

, 32 eps


Kim Min Kyu

(Main Role)

32
Kim Min Kyu
Main Role

8.4
2017
The Emperor: Owner of the MaskKorean Drama,

2017

, 40 eps


Crown Prince Lee Sun

(Main Role)

40
Crown Prince Lee Sun
Main Role

8.0
2015
Remember: War of the SonKorean Drama,

2015

, 20 eps


Seo Jin Woo

(Main Role)

20
Seo Jin Woo
Main Role

8.2
2015
Imaginary CatKorean Drama,

2015

, 8 eps


Hyun Jong Hyun

(Main Role)

8
Hyun Jong Hyun
Main Role

7.4
2012
Missing YouKorean Drama,

2012

, 21 eps


Kang Hyung Joon / Harry Borrison

(Main Role)

21
Kang Hyung Joon / Harry Borrison
Main Role

8.0
2012
Arang and the MagistrateKorean Drama,

2012

, 20 eps


Sang Je [King of Heaven / Great Jade Emperor]

(Support Role)

20
Sang Je [King of Heaven / Great Jade Emperor]Support Role

7.9
2012
Operation ProposalKorean Drama,

2012

, 16 eps


Kang Baek Ho

(Main Role)

16
Kang Baek Ho
Main Role

7.3
2011
Warrior Baek Dong SooKorean Drama,

2011

, 29 eps


Yeo Woon

(Main Role)

29
Yeo Woon
Main Role

8.1
2010
Flames of DesireKorean Drama,

2010

, 50 eps


Kim Min Jae

(Main Role)

50
Kim Min Jae
Main Role

7.0
2010
Master of StudyKorean Drama,

2010

, 16 eps


Hwang Baek Hyun

(Main Role)

16
Hwang Baek Hyun
Main Role

7.6
2009
You're BeautifulKorean Drama,

2009

, 16 eps


Himself (Ep. 9)

(Guest Role)

16
Himself (Ep. 9)
Guest Role

8.0
2009
Queen Seon DukKorean Drama,

2009

, 62 eps


Kim Chun Chu

(Main Role)

62
Kim Chun Chu
Main Role

8.5
2007
The LegendKorean Drama,

2007

, 24 eps


Dam Deok [Young]

(Support Role)

24
Dam Deok [Young]Support Role

8.0
2007
The King and IKorean Drama,

2007

, 63 eps


King Seong Jong [Young]

(Guest Role)

63
King Seong Jong [Young]Guest Role

7.5
2006
Alien SamKorean Drama,

2006

, 26 eps


Hwang Hae Ryeong

(Main Role)

26
Hwang Hae Ryeong
Main Role

7.0
2005
Sad Love StoryKorean Drama,

2005

, 20 eps


Seo Joon Young [Young] / [Joon Young's son]

(Support Role)

20
Seo Joon Young [Young] / [Joon Young's son]Support Role

7.8
2005
Magic Fighter Mir & GaonKorean Drama,

2005

, 175 eps


Mi Reu

(Main Role)

175
Mi Reu
Main Role

7.3
2004
Precious FamilyKorean Drama,

2004

, 68 eps


Park Joon Yi

(Support Role)

68
Park Joon Yi
Support Role

7.9
2004
Sweet BunsKorean Drama,

2004

, 26 eps


Shin Hyuk [Young]

(Support Role)

26
Shin Hyuk [Young]Support Role

7.2
2003
Love LetterKorean Drama,

2003

, 16 eps


Lee Woo Jin / Andrew [Young]

(Support Role)

16
Lee Woo Jin / Andrew [Young]Support Role

7.1
2000
Daddy FishKorean Drama,

2000

, 4 eps


Jung Da Um

(Main Role)

4
Jung Da Um
Main Role

8.1
Berikut Adalah Daftar Movie-nya Hingga Saat Ini:
Year
Title
Role
Rating
2022
Special DeliveryKorean Movie,

2022

,


[Delivery man]

(Guest Role)

[Delivery man]Guest Role

8.1
2016
Seondal: The Man Who Sells the RiverKorean Movie,

2016

,


Kim Seon Dal

(Main Role)

Kim Seon Dal
Main Role

8.2
2015
The MagicianKorean Movie,

2015

,


Hwan Hee

(Main Role)

Hwan Hee
Main Role

7.7
2012
Pieces of MemoriesKorean Movie,

2012

,


[Young man conducting]

(Main Role)

[Young man conducting]Main Role

7.1
2011
BlindKorean Movie,

2011

,


Kwon Gi Sub

(Main Role)

Kwon Gi Sub
Main Role

8.2
2009
City of FathersKorean Movie,

2009

,


Kim Jong Cheol

(Main Role)

Kim Jong Cheol
Main Role

7.0
2009
The ClueKorean Movie,

2009

,


Han Jung Hoon

(Main Role)

Han Jung Hoon
Main Role

7.5
2008
Do You See Seoul?Korean Movie,

2008

,


Kil Su

(Main Role)

Kil Su
Main Role

7.1
2006
Hearty PawsKorean Movie,

2006

,


Chan Yi

(Main Role)

Chan Yi
Main Role

8.1
2004
Don't Tell PapaKorean Movie,

2004

,


Cho Won

(Main Role)

Cho Won
Main Role

7.2
2003
Happy Ero ChristmasKorean Movie,

2003

,


[Little angel choir]

(Guest Role)

[Little angel choir]Guest Role

6.3
2002
The Way HomeKorean Movie,

2002

,


Sang Woo

(Main Role)

Sang Woo
Main Role

8.2
Berikut Adalah Daftar Special-nya Hingga Saat Ini:
Year
Title
#
Role
Rating
2017
I'm Not a Robot SpecialKorean Special,

2017

, 1 eps


Himself / Kim Min Kyu

(Main Role)

1
Himself / Kim Min Kyu
Main Role

8.1
Berikut Adalah Daftar TV Show-nya Hingga Saat Ini:
Year
Title
#
Role
Rating
2012
Top Gear Korea Season 3Korean TV Show,

2012

, 10 eps


(Ep. 1)

(Guest)

10
(Ep. 1)
Guest

0.0