Lee Hwi Hyang Nama: Lee Hwi Hyang Nama asli juga Dikenal sebagai: Lee Hui Hyang, Lee Whee Hyang Kebangsaan: Korea Selatan Jenis Kelamin: Perempuan Lahir: 19 November 1960 Umur: 61 Lee Hwi-hyang is a South Korean actress.
She joined the Miss MBC beauty pageant in 1981, and made her acting debut in 1982.
Among Lee's notable television dramas are Love and Ambition, Forget Tomorrow, Ambitious Times, and The Beginning of Happiness.
Biodata Lee Hwi Hyang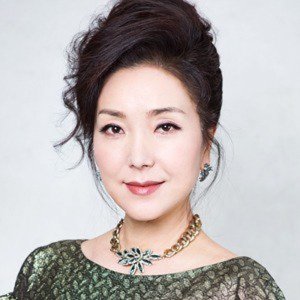 Nama: Hwi Hyang
Nama Keluarga / Marga: Lee
Nama Asli Sesuai Bahasa Negaranya: 이휘향
Nama Lain Yang Sering Disebutkan: Lee Hui Hyang, Lee Whee Hyang
KewargaNegaraan: South Korean
Jenis Kelamin: Wanita
Tanggal Dan Tahun lahir: November 19, 1960
Umur: 61
Berikut Adalah Daftar Drama-nya Hingga Saat Ini:
Year
Title
#
Role
Rating
2022
Gold MaskKorean Drama,

2022

, 100 eps


Ko Mi Sook

(Main Role)

100
Ko Mi Sook
Main Role

7.2
2021
Young Lady and GentlemanKorean Drama,

2021

, 52 eps


Lee Gi Ja [Sa Ra's mother]

(Support Role)

52
Lee Gi Ja [Sa Ra's mother]Support Role

7.3
2021
Oh My LadylordKorean Drama,

2021

, 16 eps


Kang Hae Jin [Bi Soo's mother]

(Support Role)

16
Kang Hae Jin [Bi Soo's mother]Support Role

6.7
2020
MemoristKorean Drama,

2020

, 16 eps


Hwang Pil Seon (Ep.13-14)

(Guest Role)

16
Hwang Pil Seon (Ep.13-14)
Guest Role

8.4
2019
Want a Taste?Korean Drama,

2019

, 124 eps


Park Kyung Hye

(Guest Role)

124
Park Kyung Hye
Guest Role

7.0
2018
A Pledge to GodKorean Drama,

2018

, 48 eps


Heo Eun Sook

(Support Role)

48
Heo Eun Sook
Support Role

7.6
2017
The Secret of My LoveKorean Drama,

2017

, 100 eps


Wi Sun Ae

(Support Role)

100
Wi Sun Ae
Support Role

7.1
2016
Blow BreezeKorean Drama,

2016

, 53 eps


Ma Cheong Ja

(Support Role)

53
Ma Cheong Ja
Support Role

7.1
2016
Marriage ContractKorean Drama,

2016

, 16 eps


Oh Mi Ran [Ji Hoon's mother & chairman Han's mistress]

(Support Role)

16
Oh Mi Ran [Ji Hoon's mother & chairman Han's mistress]Support Role

8.0
2015
Warm and CozyKorean Drama,

2015

, 16 eps


Baek So Yong [Geon Woo's mom]

(Guest Role)

16
Baek So Yong [Geon Woo's mom]Guest Role

7.5
2015
Save the FamilyKorean Drama,

2015

, 123 eps


Bok Soo Ja

(Support Role)

123
Bok Soo Ja
Support Role

7.2
2015
The Family Is ComingKorean Drama,

2015

, 20 eps


Kim Jung Sook

(Support Role)

20
Kim Jung Sook
Support Role

7.1
2014
You're Only MineKorean Drama,

2014

, 121 eps


Jang Young Sook

(Support Role)

121
Jang Young Sook
Support Role

7.1
2013
Shining RomanceKorean Drama,

2013

, 122 eps


Kim Ae Sook

(Support Role)

122
Kim Ae Sook
Support Role

7.5
2013
The Women's RoomKorean Drama,

2013

, 119 eps


Yeo Ok Sun

(Support Role)

119
Yeo Ok Sun
Support Role

7.3
2012
Oh Ja Ryong is ComingKorean Drama,

2012

, 129 eps


Lee Ki Ja

(Support Role)

129
Lee Ki Ja
Support Role

7.3
2012
Take Care Of Us, CaptainKorean Drama,

2012

, 20 eps


Yang Mi Hye

(Support Role)

20
Yang Mi Hye
Support Role

7.0
2011
Come, Come, Absolutely ComeKorean Drama,

2011

, 60 eps


Oh Se Ah

(Support Role)

60
Oh Se Ah
Support Role

6.6
2011
Lights and ShadowsKorean Drama,

2011

, 64 eps


Song Mi Jin

(Support Role)

64
Song Mi Jin
Support Role

7.7
2011
My Love By My SideKorean Drama,

2011

, 50 eps


Bae Jung Ja

(Support Role)

50
Bae Jung Ja
Support Role

7.3
2011
I Believed in MenKorean Drama,

2011

, 69 eps


(Guest Role)

69
Guest Role

7.0
2009
Loving You a Thousand TimesKorean Drama,

2009

, 55 eps


Son Hyang Sook

(Support Role)

55
Son Hyang Sook
Support Role

7.4
2008
Innocent YouKorean Drama,

2008

, 119 eps


Yoon Soon Hee [Mother]

(Support Role)

119
Yoon Soon Hee [Mother]Support Role

6.8
2008
General Hospital 2Korean Drama,

2008

, 17 eps


(Unknown)

17
Unknown

7.7
2005
Pearl EarringKorean Drama,

2005

, 85 eps


[Suh Jin's mother]

(Support Role)

85
[Suh Jin's mother]Support Role

6.8
2005
Spring DayKorean Drama,

2005

, 20 eps


Oh Hye Rim [Eun Sub's mother]

(Support Role)

20
Oh Hye Rim [Eun Sub's mother]Support Role

7.1
2004
IrelandKorean Drama,

2004

, 16 eps


Kim Boo Ja [Jae Bok's Mother]

(Support Role)

16
Kim Boo Ja [Jae Bok's Mother]Support Role

6.6
2004
Nine Tailed FoxKorean Drama,

2004

, 16 eps


Leader Shin / Senator Shin Soo Jang

(Support Role)

16
Leader Shin / Senator Shin Soo Jang
Support Role

7.0
2003
Stairway to HeavenKorean Drama,

2003

, 20 eps


Tae Mira [Tae Hwa & Yuri's mother]

(Support Role)

20
Tae Mira [Tae Hwa & Yuri's mother]Support Role

7.9
2003
TV Novel: Briar FlowerKorean Drama,

2003

, 180 eps


Ahn Sung Hee

(Support Role)

180
Ahn Sung Hee
Support Role

7.0
2002
SunshineKorean Drama,

2002

, 16 eps


Yoon Yu Sa

(Support Role)

16
Yoon Yu Sa
Support Role

7.1
2001
Why Women?Korean Drama,

2001

, 152 eps


[Wife]

(Main Role)

152
[Wife]Main Role

7.5
2001
Beautiful DaysKorean Drama,

2001

, 24 eps


Yang Mi Mi / Kyung Hee

(Support Role)

24
Yang Mi Mi / Kyung Hee
Support Role

7.5
2001
Ladies of the PalaceKorean Drama,

2001

, 151 eps


Merchant Jang

(Support Role)

151
Merchant Jang
Support Role

7.4
2000
I Want To Keep Seeing YouKorean Drama,

2000

, 128 eps


Park Ja Young

(Support Role)

128
Park Ja Young
Support Role

7.5
2000
SecretKorean Drama,

2000

, 18 eps


(Support Role)

18
Support Role

7.2
1999
HumanenessKorean Drama,

1999

, 56 eps


Kim Sun Young

(Support Role)

56
Kim Sun Young
Support Role

10.0
1999
KaistKorean Drama,

1999

, 81 eps


Professor Lee Hee Jung

(Main Role)

81
Professor Lee Hee Jung
Main Role

7.2
1998
Mom's DaughterKorean Drama,

1998

, 155 eps


Hyeon Ae

(Main Role)

155
Hyeon Ae
Main Role

5.0
1996
Beginning of HappinessKorean Drama,

1996

, 47 eps


Jin Yoo Kyeong / Jin Hee Sook

(Main Role)

47
Jin Yoo Kyeong / Jin Hee Sook
Main Role

6.0
1995
Basics of LoveKorean Drama,

1995

, 16 eps


Han Cha Sook

(Support Role)

16
Han Cha Sook
Support Role

10.0
1994
Daughters of a Rich FamilyKorean Drama,

1994

, 70 eps


Kwon Il Ryung

(Main Role)

70
Kwon Il Ryung
Main Role

9.0
1994
General HospitalKorean Drama,

1994

, 92 eps


(Unknown)

92
Unknown

7.5
1994
AmbitionKorean Drama,

1994

, 80 eps


Kim So Sa

(Support Role)

80
Kim So Sa
Support Role

8.0
1992
The BelovedKorean Drama,

1992

, 0 eps


Dong Hee

(Main Role)

0
Dong Hee
Main Role

0.0
1990
Years of AmbitionKorean Drama,

1990

, 100 eps


So Mi Na

(Support Role)

100
So Mi Na
Support Role

6.5
1989
Pa MunKorean Drama,

1989

, 28 eps


Queen Hyoui

(Support Role)

28
Queen Hyoui
Support Role

10.0
1987
Love and AmbitionKorean Drama,

1987

, 96 eps


Choi Jae Eun

(Support Role)

96
Choi Jae Eun
Support Role

6.4
1985
The Wind OrchidKorean Drama,

1985

, 58 eps


Queen Janggyeong [adult]

(Support Role)

58
Queen Janggyeong [adult]Support Role

6.7
1971
Chief InspectorKorean Drama,

1971

, 880 eps


[Policewoman]

(Support Role)

880
[Policewoman]Support Role

0.0
Berikut Adalah Daftar Movie-nya Hingga Saat Ini:
Year
Title
Role
Rating
2014
ConfessionKorean Movie,

2014

,


[Hyun Tae's mother]

(Support Role)

[Hyun Tae's mother]Support Role

7.7
2009
Five Senses of ErosKorean Movie,

2009

,


[Jeong Ha's mother]

(Support Role)

[Jeong Ha's mother]Support Role

6.4
2008
Antique BakeryKorean Movie,

2008

,


[Heensooyeom's girlfriend]

(Support Role)

[Heensooyeom's girlfriend]Support Role

7.7
Berikut Adalah Daftar Special-nya Hingga Saat Ini:
Year
Title
#
Role
Rating
2018
You Drive Me CrazyKorean Special,

2018

, 4 eps


[Meat shop owner] (Ep. 2)

(Guest Role)

4
[Meat shop owner] (Ep. 2)
Guest Role

8.1
2014
Drama Festival 2014: Lump in My LifeKorean Special,

2014

, 1 eps


[Geum Ji's grandmother]

(Support Role)

1
[Geum Ji's grandmother]Support Role

8.0
2002
Drama City: Take Care My LoveKorean Special,

2002

, 1 eps


[So Young's Aunt]

(Support Role)

1
[So Young's Aunt]Support Role

6.0
1990
Time of DynastyKorean Special,

1990

, 2 eps


Masako/Lee Bangja

(Main Role)

2
Masako/Lee Bangja
Main Role

0.0
Berikut Adalah Daftar TV Show-nya Hingga Saat Ini:
Year
Title
#
Role
Rating
2020
Just ComedyKorean TV Show,

2020

, 21 eps


(Ep.16)

(Guest)

21
(Ep.16)
Guest

7.2
2016
Let's Eat Dinner TogetherKorean TV Show,

2016

, 164 eps


(Ep. 120)

(Guest)

164
(Ep. 120)
Guest

8.1
2007
Radio StarKorean TV Show,

2007

, 800 eps


(Ep. 586)

(Guest)

800
(Ep. 586)
Guest

7.9