Song Ji Hyo Nama: Song Ji Hyo Nama asli: Nama asli: Chun Sung Im Juga Dikenal sebagai: , Cheon Seong Im, Cheon Soo yeon, madame Gurrie, Mong ji Kebangsaan: Korea Selatan Jenis Kelamin: Perempuan Lahir: 15 Agustus 1981 Umur: 41 Song Ji Hyo adalah seorang aktris TV dan film Korea Selatan.
Dia menjadi anggota penuh acara "Running Man" setelah muncul di episode ke-2.
Ji Hyo mendapatkan ketenaran di seluruh dunia karena menjadi satu-satunya anggota dari acara tersebut, yang popularitasnya meningkat di Asia.
Nama lahir Song Ji Hyo adalah Cheon Seong Im, namun kemudian dia melegalkan namanya menjadi Cheon Soo Yeon.
Sebelum Ji Hyo debut sebagai aktris, dia adalah model untuk Majalah Kiki.
Dia membuat debut film fiturnya di film horor Korea 2003 "Wishing Stairs", dan mendapat peran utama pertama dalam film thriller kriminal 2004 "Some".
Ji Hyo dikabarkan pada Februari 2012 bahwa dia telah memperoleh dengan Baek Chang Joo selama 3 bulan pada saat itu, yang juga merupakan CEO C-JeS Entertainment.
Her latest film released after the start of the pandemic COVID-19 in March 2020 in South Korea was "Intruder", which received a positive response from moviegoers even though it was released during the pandemic.
Biodata Song Ji Hyo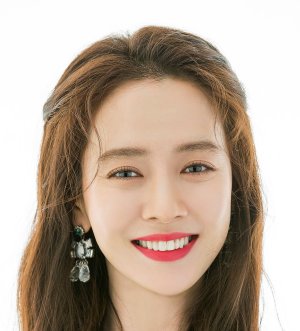 Nama: Sung Im
Nama Keluarga / Marga: Chun
Nama Asli Sesuai Bahasa Negaranya: 송지효
Nama Lain Yang Sering Disebutkan: 천성임, Cheon Seong Im, Cheon Soo yeon, madame Gurrie, Mong ji
KewargaNegaraan: South Korean
Jenis Kelamin: Wanita
Tanggal Dan Tahun lahir: August 15, 1981
Umur: 41
Berikut Adalah Daftar Drama-nya Hingga Saat Ini:
Year
Title
#
Role
Rating
2022
Sh**ting StarsKorean Drama,

2022

, 16 eps


Song Ji Hee [Actor] (Ep. 7)

(Guest Role)

16
Song Ji Hee [Actor] (Ep. 7)
Guest Role

8.4
2021
The Witch's DinerKorean Drama,

2021

, 8 eps


Jo Hee Ra

(Main Role)

8
Jo Hee Ra
Main Role

8.1
2020
Was It Love?Korean Drama,

2020

, 16 eps


Noh Ae Jung

(Main Role)

16
Noh Ae Jung
Main Role

7.3
2018
Lovely HorriblyKorean Drama,

2018

, 32 eps


Oh Eul Soon

(Main Role)

32
Oh Eul Soon
Main Role

7.1
2017
29gramKorean Drama,

2017

, 8 eps


Yeon Yoo Jin

(Main Role)

8
Yeon Yoo Jin
Main Role

7.2
2016
EntourageKorean Drama,

2016

, 16 eps


Herself (Ep. 3)

(Guest Role)

16
Herself (Ep. 3)
Guest Role

6.8
2016
My Wife's Having an Affair this WeekKorean Drama,

2016

, 12 eps


Jeong Soo Yeon

(Main Role)

12
Jeong Soo Yeon
Main Role

7.9
2015
Ex-Girlfriend ClubKorean Drama,

2015

, 12 eps


Kim Soo Jin

(Main Role)

12
Kim Soo Jin
Main Role

7.6
2015
The Girl Who Sees ScentsKorean Drama,

2015

, 16 eps


Herself [Running Man member](Ep.1)

(Guest Role)

16
Herself [Running Man member](Ep.1)
Guest Role

7.9
2014
Emergency CoupleKorean Drama,

2014

, 21 eps


Oh Jin Hee

(Main Role)

21
Oh Jin Hee
Main Role

7.9
2013
Heaven's OrderKorean Drama,

2013

, 20 eps


Hong Da In

(Main Role)

20
Hong Da In
Main Role

7.5
2011
Gye BaekKorean Drama,

2011

, 36 eps


Eun Ko

(Main Role)

36
Eun Ko
Main Role

7.6
2011
Crime SquadKorean Drama,

2011

, 16 eps


Jo Min Joo

(Main Role)

16
Jo Min Joo
Main Role

7.4
2006
JumongKorean Drama,

2006

, 81 eps


Lady Ye So Ya

(Support Role)

81
Lady Ye So Ya
Support Role

8.3
2006
GoongKorean Drama,

2006

, 24 eps


Min Hyo Rin

(Main Role)

24
Min Hyo Rin
Main Role

7.8
Berikut Adalah Daftar Movie-nya Hingga Saat Ini:
Year
Title
Role
Rating
2020
IntruderKorean Movie,

2020

,


Kang Yoo Jin

(Main Role)

Kang Yoo Jin
Main Role

7.6
2018
UnstoppableKorean Movie,

2018

,


Kim Ji Soo

(Main Role)

Kim Ji Soo
Main Role

7.8
2018
What a Man WantsKorean Movie,

2018

,


Mi Young

(Main Role)

Mi Young
Main Role

7.1
2016
Super ExpressChinese Movie,

2016

,


Maggie

(Main Role)

Maggie
Main Role

7.5
2016
708090 – Shenzhen Love StoryChinese Movie,

2016

,


Duan Yu Rong

(Main Role)

Duan Yu Rong
Main Role

7.0
2013
The New WorldKorean Movie,

2013

,


Lee Shin Woo

(Support Role)

Lee Shin Woo
Support Role

8.2
2012
Codename: JackalKorean Movie,

2012

,


Bong Min Jung

(Main Role)

Bong Min Jung
Main Role

6.8
2011
Late BlossomKorean Movie,

2011

,


Kim Yeon Ah

(Support Role)

Kim Yeon Ah
Support Role

7.9
2008
A Frozen FlowerKorean Movie,

2008

,


No Guk [Queen]

(Main Role)

No Guk [Queen]Main Role

7.6
2007
Sex Is Zero 2Korean Movie,

2007

,


Lee Kyung Ah

(Main Role)

Lee Kyung Ah
Main Role

6.9
2004
SomeKorean Movie,

2004

,


Seo Yoo Jin

(Main Role)

Seo Yoo Jin
Main Role

7.1
2003
Whispering Corridors 3: Wishing StairsKorean Movie,

2003

,


Yoon Jin Sung

(Main Role)

Yoon Jin Sung
Main Role

7.1
Berikut Adalah Daftar Special-nya Hingga Saat Ini:
Year
Title
#
Role
Rating
2017
Drama Stage Season 1: Chief B and the Love LetterKorean Special,

2017

, 1 eps


Bang Ga Yeong

(Main Role)

1
Bang Ga Yeong
Main Role

7.7
Berikut Adalah Daftar TV Show-nya Hingga Saat Ini:
Year
Title
#
Role
Rating
2022
Turkids on the Block Season 2Korean TV Show,

2022

, 20 eps


(Ep.3)

(Guest)

20
(Ep.3)
Guest

8.3
2022
PUBG BootcampKorean TV Show,

2022

, 6 eps


(Regular Member)

6
Regular Member

8.8
2021
Outrun by Running ManKorean TV Show,

2021

, 14 eps


(Ep. 1, 3, 8, 12-14)

(Regular Member)

14
(Ep. 1, 3, 8, 12-14)
Regular Member

7.8
2021
Gym Jong KookKorean TV Show,

2021

, 68 eps


(Ep. 4-5, 16)

(Guest)

68
(Ep. 4-5, 16)
Guest

8.3
2021
Busted 3Korean TV Show,

2021

, 8 eps


(Ep. 7)

(Guest)

8
(Ep. 7)
Guest

8.7
2018
Problem Child in HouseKorean TV Show,

2018

, 212 eps


(Ep. 174)

(Guest)

212
(Ep. 174)
Guest

8.1
2018
Pajama FriendsKorean TV Show,

2018

, 13 eps


(Main Host)

13
Main Host

8.1
2018
Song Ji Hyo's Beautiful LifeKorean TV Show,

2018

, 12 eps


Herself

(Main Host)

12
Herself
Main Host

8.1
2018
Amazing SaturdayKorean TV Show,

2018

, 300 eps


(Ep. 169)

(Guest)

300
(Ep. 169)
Guest

8.4
2017
Song Ji Hyo's Beauty ViewKorean TV Show,

2017

, 10 eps


(Main Host)

10
Main Host

8.1
2016
My Little Old BoyKorean TV Show,

2016

, 350 eps


(Ep. 79-80)

(Guest)

350
(Ep. 79-80)
Guest

8.3
2016
Abnormal Summit: Season 2Korean TV Show,

2016

, 75 eps


(Ep. 121)

(Guest)

75
(Ep. 121)
Guest

8.3
2016
Go Fridge: Season 2Chinese TV Show,

2016

, 10 eps


(Ep. 9-10)

(Guest)

10
(Ep. 9-10)
Guest

8.1
2016
Keep Running: Season 4Chinese TV Show,

2016

, 12 eps


(Ep. 5)

(Guest)

12
(Ep. 5)
Guest

8.2
2016
We Are In Love: Season 2Chinese TV Show,

2016

, 12 eps


Herself

(Regular Member)

12
Herself
Regular Member

7.8
2015
Knowing BrosKorean TV Show,

2015

, 365 eps


(Ep. 120, 221)

(Guest)

365
(Ep. 120, 221)
Guest

8.8
2014
Keep Running: Season 1Chinese TV Show,

2014

, 15 eps


(Ep. 5)

(Guest)

15
(Ep. 5)
Guest

8.3
2010
Running ManKorean TV Show,

2010

, 637 eps


(Ep. 7-present) | [Guest] (Ep. 2-5)

(Regular Member)

637
(Ep. 7-present) | [Guest] (Ep. 2-5)
Regular Member

9.2
2009
Strong HeartKorean TV Show,

2009

, 166 eps


(Ep. 155-156)

(Guest)

166
(Ep. 155-156)
Guest

8.0
2008
Family Outing: Season 1Korean TV Show,

2008

, 85 eps


(Ep. 58-59)

(Guest)

85
(Ep. 58-59)
Guest

8.3
2007
Happy Together: Season 3Korean TV Show,

2007

, 557 eps


(Ep. 186, 295)

(Guest)

557
(Ep. 186, 295)
Guest

8.0
1999
Gag ConcertKorean TV Show,

1999

, 1050 eps


(Ep. 672)

(Guest)

1050
(Ep. 672)
Guest

8.4
1991
InkigayoKorean TV Show,

1991

, 1240 eps


[Main Host] (November 11, 2007 – May 4, 2008)

(Regular Member)

1240
[Main Host] (November 11, 2007 – May 4, 2008)
Regular Member

8.4