Kang Shin Il Nama: Kang Shin Il Nama asli: Kebangsaan: Korea Selatan Jenis Kelamin: Pria Lahir: 26 November 1960 Umur: 61 Kang Shin-il (born November 26, 1960) is a South Korean actor.
Kang graduated from Kyung Hee University with a degree in electronic engineering, but he soon put aside his studies and spent most of his time in Daehangno, Seoul's theater district, where he formed a troupe called Testimony that performed at smaller venues.
In 1985, he made his acting debut in Chilsu and Mansu, and soon gained fame as a stage actor in plays such as Kimchigook Goes Crazy and Chronicles of Han.
He appeared onscreen for the first time in the 1988 film adaptation of Chilsu and Mansu and became a prolific supporting actor in Korean cinema and television (notably in Kang Woo-suk's Public Enemy franchise), while continuing to do theater.
In 2007, Kang was diagnosed with liver cancer, but after recovering from surgery, he resumed his acting career.
Biodata Kang Shin Il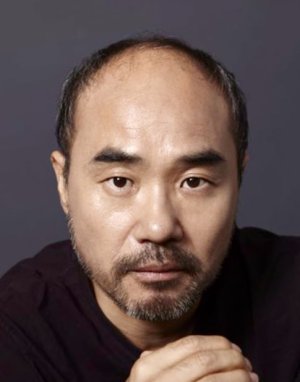 Nama: Shin Il
Nama Keluarga / Marga: Kang
Nama Asli Sesuai Bahasa Negaranya: 강신일
KewargaNegaraan: South Korean
Jenis Kelamin: Pria
Tanggal Dan Tahun lahir: November 26, 1960
Umur: 61
Berikut Adalah Daftar Drama-nya Hingga Saat Ini:
Year
Title
#
Role
Rating
2022
Bloody HeartKorean Drama,

2022

, 16 eps


Kim Chi Won

(Support Role)

16
Kim Chi Won
Support Role

8.2
2021
ChimeraKorean Drama,

2021

, 16 eps


Han Joo Seok (Ep. 1-3)

(Guest Role)

16
Han Joo Seok (Ep. 1-3)
Guest Role

8.1
2021
Police UniversityKorean Drama,

2021

, 16 eps


Seo Sang Hak [1st Year Head Professor & Professor of Forensics&Public Administration]

(Support Role)

16
Seo Sang Hak [1st Year Head Professor & Professor of Forensics&Public Administration]Support Role

7.9
2020
Soul MechanicKorean Drama,

2020

, 32 eps


Go Sang Mu (Ep. 13-14)

(Guest Role)

32
Go Sang Mu (Ep. 13-14)
Guest Role

7.8
2020
Fatal PromiseKorean Drama,

2020

, 104 eps


Kang Il Seob [Tae In's father]

(Support Role)

104
Kang Il Seob [Tae In's father]Support Role

7.1
2020
Nobody KnowsKorean Drama,

2020

, 16 eps


Seo Sang Won [Pastor]

(Support Role)

16
Seo Sang Won [Pastor]Support Role

8.5
2020
When the Weather Is FineKorean Drama,

2020

, 16 eps


Im Jong Pil [Eun Seob's father]

(Support Role)

16
Im Jong Pil [Eun Seob's father]Support Role

8.3
2019
Doctor PrisonerKorean Drama,

2019

, 32 eps


Kim Sang Choon [Gangster]

(Support Role)

32
Kim Sang Choon [Gangster]Support Role

8.4
2018
It's My LifeKorean Drama,

2018

, 124 eps


Heo Cheongsan [Legal Attorney & CEO]

(Support Role)

124
Heo Cheongsan [Legal Attorney & CEO]Support Role

7.1
2018
Room No. 9Korean Drama,

2018

, 16 eps


Eulji Seong

(Support Role)

16
Eulji Seong
Support Role

7.8
2018
Mr. SunshineKorean Drama,

2018

, 24 eps


Lee Jung Moon

(Support Role)

24
Lee Jung Moon
Support Role

8.9
2018
SketchKorean Drama,

2018

, 16 eps


Moon Jae Hyun

(Support Role)

16
Moon Jae Hyun
Support Role

7.8
2018
LiveKorean Drama,

2018

, 18 eps


Ho Cheol [Detective] (Ep. 2)

(Guest Role)

18
Ho Cheol [Detective] (Ep. 2)
Guest Role

8.7
2017
Queen for Seven DaysKorean Drama,

2017

, 20 eps


Im Sa Hong [Lee Yoong's Close Confidant]

(Support Role)

20
Im Sa Hong [Lee Yoong's Close Confidant]Support Role

8.3
2017
Man to ManKorean Drama,

2017

, 16 eps


Im Suk Hoon [Head of NIS]

(Support Role)

16
Im Suk Hoon [Head of NIS]Support Role

7.8
2017
WhisperKorean Drama,

2017

, 17 eps


Shin Jang Ho

(Support Role)

17
Shin Jang Ho
Support Role

7.7
2016
Let's Make a New StartKorean Drama,

2016

, 121 eps


Na Bong Il

(Support Role)

121
Na Bong Il
Support Role

7.0
2016
My Lawyer, Mr. JoKorean Drama,

2016

, 20 eps


Jang Shin Woo [CEO]

(Support Role)

20
Jang Shin Woo [CEO]Support Role

7.9
2016
MemoryKorean Drama,

2016

, 16 eps


Kim Seon Ho

(Guest Role)

16
Kim Seon Ho
Guest Role

8.3
2016
Descendants of the SunKorean Drama,

2016

, 16 eps


Yoon Kil Joon

(Support Role)

16
Yoon Kil Joon
Support Role

8.7
2015
All is WellKorean Drama,

2015

, 102 eps


Geum Man Soo [Ga Eun and Jeong Eun's father]

(Support Role)

102
Geum Man Soo [Ga Eun and Jeong Eun's father]Support Role

6.9
2015
Splendid PoliticsKorean Drama,

2015

, 50 eps


(Support Role)

50
Support Role

7.5
2014
PinocchioKorean Drama,

2014

, 20 eps


Lee Yeong Tak

(Support Role)

20
Lee Yeong Tak
Support Role

8.4
2014
Bad GuysKorean Drama,

2014

, 11 eps


Nam Goo Hyun

(Support Role)

11
Nam Goo Hyun
Support Role

8.5
2014
TriangleKorean Drama,

2014

, 26 eps


Hwang Jung Man

(Support Role)

26
Hwang Jung Man
Support Role

7.7
2014
God's Gift: 14 DaysKorean Drama,

2014

, 16 eps


Kim Nam Joon

(Support Role)

16
Kim Nam Joon
Support Role

8.3
2014
Emergency CoupleKorean Drama,

2014

, 21 eps


Oh Tae Suk

(Support Role)

21
Oh Tae Suk
Support Role

7.9
2013
Passionate LoveKorean Drama,

2013

, 47 eps


Han Sung Bok

(Support Role)

47
Han Sung Bok
Support Role

6.9
2013
SecretKorean Drama,

2013

, 16 eps


Ahn In Hwan

(Support Role)

16
Ahn In Hwan
Support Role

8.4
2013
When A Man's in LoveKorean Drama,

2013

, 20 eps


Seo Kyung Wook [Seo Mi Do's father]

(Support Role)

20
Seo Kyung Wook [Seo Mi Do's father]Support Role

6.8
2013
Thorn FlowerKorean Drama,

2013

, 120 eps


Mr. Jeon [Se Mi's father]

(Support Role)

120
Mr. Jeon [Se Mi's father]Support Role

7.4
2012
Glass MaskKorean Drama,

2012

, 122 eps


Kang In Chul

(Support Role)

122
Kang In Chul
Support Role

7.2
2012
The ChaserKorean Drama,

2012

, 16 eps


Detective Hwang Il Kwan

(Support Role)

16
Detective Hwang Il Kwan
Support Role

7.7
2012
God of WarKorean Drama,

2012

, 56 eps


Soo Beop

(Support Role)

56
Soo Beop
Support Role

7.7
2011
Fermentation FamilyKorean Drama,

2011

, 24 eps


Lee Ki Chan

(Support Role)

24
Lee Ki Chan
Support Role

7.6
2011
Lie to MeKorean Drama,

2011

, 16 eps


Gong Joon Ho [Gong Ah Jung's dad]

(Support Role)

16
Gong Joon Ho [Gong Ah Jung's dad]Support Role

7.5
2011
The DuoKorean Drama,

2011

, 32 eps


Teacher Sung

(Support Role)

32
Teacher Sung
Support Role

7.3
2010
PresidentKorean Drama,

2010

, 20 eps


Lee Chi Soo

(Support Role)

20
Lee Chi Soo
Support Role

7.3
2010
Kim Soo RoKorean Drama,

2010

, 32 eps


Sun Do

(Support Role)

32
Sun Do
Support Role

7.7
2010
Call of the CountryKorean Drama,

2010

, 16 eps


Chief Shin Ki Joon

(Support Role)

16
Chief Shin Ki Joon
Support Role

7.2
2010
Personal TasteKorean Drama,

2010

, 16 eps


Park Chul Han [Gae In's father]

(Support Role)

16
Park Chul Han [Gae In's father]Support Role

7.7
2009
Heading to the GroundKorean Drama,

2009

, 16 eps


Lee Choong Ryul [Coach]

(Support Role)

16
Lee Choong Ryul [Coach]Support Role

6.7
2009
Detective Mr. LeeKorean Drama,

2009

, 8 eps


Kang Jang

(Support Role)

8
Kang Jang
Support Role

7.6
2007
Golden BrideKorean Drama,

2007

, 64 eps


Kang Woo Nam [Jun Woo's father]

(Support Role)

64
Kang Woo Nam [Jun Woo's father]Support Role

7.4
2007
Flowers for My LifeKorean Drama,

2007

, 16 eps


Choi Pil Goo

(Support Role)

16
Choi Pil Goo
Support Role

7.6
2007
Mermaid StoryKorean Drama,

2007

, 4 eps


Detective Kang

(Support Role)

4
Detective Kang
Support Role

6.9
2006
SomedayKorean Drama,

2006

, 16 eps


Mr. Choi [Father of Jae Deok]

(Guest Role)

16
Mr. Choi [Father of Jae Deok]Guest Role

7.1
2006
Alone In LoveKorean Drama,

2006

, 16 eps


[Man on blind date] (Ep. 9)

(Guest Role)

16
[Man on blind date] (Ep. 9)
Guest Role

7.5
2006
Hello, GodKorean Drama,

2006

, 16 eps


Jang Pil Goo

(Support Role)

16
Jang Pil Goo
Support Role

7.2
2005
ResurrectionKorean Drama,

2005

, 24 eps


Seo Jae Su [Eun Ha's Father]

(Support Role)

24
Seo Jae Su [Eun Ha's Father]Support Role

7.6
2005
Green RoseKorean Drama,

2005

, 22 eps


Investigator Jo

(Support Role)

22
Investigator Jo
Support Role

7.3
2004
Rays of SunshineKorean Drama,

2004

, 16 eps


Detective Nam

(Support Role)

16
Detective Nam
Support Role

7.3
Berikut Adalah Daftar Movie-nya Hingga Saat Ini:
Year
Title
Role
Rating
2022
I Want to Know Your ParentsKorean Movie,

2022

,


[Principal]

(Support Role)

[Principal]Support Role

7.8
2022
Hwapyeong SpotKorean Movie,

2022

,


(Main Role)

Main Role

0.0
2021
FloorKorean Movie,

2021

,


[Guard]

(Unknown)

[Guard]Unknown

8.2
2021
You're So Precious to MeKorean Movie,

2021

,


[Yeon Joo's father]

(Support Role)

[Yeon Joo's father]Support Role

8.3
2020
Beyond That MountainKorean Movie,

2020

,


Father Yoon

(Support Role)

Father Yoon
Support Role

7.4
2019
I Am HomeKorean Movie,

2019

,


Kang Jin Chul

(Main Role)

Kang Jin Chul
Main Role

7.3
2019
Black MoneyKorean Movie,

2019

,


Detective Jang

(Support Role)

Detective Jang
Support Role

7.5
2018
Duck TownKorean Movie,

2018

,


(Support Role)

Support Role

6.7
2017
Roman HolidayKorean Movie,

2017

,


Detective Squad Chief Ahn

(Support Role)

Detective Squad Chief Ahn
Support Role

5.1
2017
The PrisonKorean Movie,

2017

,


General manager No

(Support Role)

General manager No
Support Role

7.7
2016
PandoraKorean Movie,

2016

,


[Gil Seop's father]

(Support Role)

[Gil Seop's father]Support Role

8.2
2016
The Great ActorKorean Movie,

2016

,


Dae Ho

(Guest Role)

Dae Ho
Guest Role

6.5
2014
See, BeethovenKorean Movie,

2014

,


Beethoven

(Support Role)

Beethoven
Support Role

5.0
2013
Blood and TiesKorean Movie,

2013

,


Han Sang Soo

(Support Role)

Han Sang Soo
Support Role

7.5
2013
Project Cheonan ShipKorean Movie,

2013

,


[Narrator]

(Support Role)

[Narrator]Support Role

6.0
2013
Fists of LegendKorean Movie,

2013

,


Director Jo

(Support Role)

Director Jo
Support Role

7.7
2012
DerangedKorean Movie,

2012

,


Doctor Hwang

(Support Role)

Doctor Hwang
Support Role

7.9
2011
AlwaysKorean Movie,

2011

,


Choi [Boxing gym manager]

(Support Role)

Choi [Boxing gym manager]Support Role

8.6
2011
GloveKorean Movie,

2011

,


[Vice Principal]

(Main Role)

[Vice Principal]Main Role

7.9
2011
HeartbeatKorean Movie,

2011

,


Director Choe

(Support Role)

Director Choe
Support Role

7.6
2010
MossKorean Movie,

2010

,


[Head prosecutor]

(Support Role)

[Head prosecutor]Support Role

7.4
2010
A Little PondKorean Movie,

2010

,


Mr. Kang

(Main Role)

Mr. Kang
Main Role

7.6
2009
TriangleKorean Movie,

2009

,


[Vice President]

(Support Role)

[Vice President]Support Role

7.3
2009
Closer to HeavenKorean Movie,

2009

,


Lee Hak Chun (Ji Soo's dad)

(Support Role)

Lee Hak Chun (Ji Soo's dad)
Support Role

7.6
2009
My Girlfriend is an AgentKorean Movie,

2009

,


Dr. No

(Support Role)

Dr. No
Support Role

7.5
2008
Public Enemy ReturnsKorean Movie,

2008

,


Det. Uhm

(Support Role)

Det. Uhm
Support Role

7.3
2007
Black HouseKorean Movie,

2007

,


Chung Bae

(Main Role)

Chung Bae
Main Role

7.1
2006
Maundy ThursdayKorean Movie,

2006

,


Chief Lee

(Support Role)

Chief Lee
Support Role

8.3
2006
HanbandoKorean Movie,

2006

,


Kim Yu Shik

(Main Role)

Kim Yu Shik
Main Role

7.1
2006
Love PhobiaKorean Movie,

2006

,


[Jo Gang's dad]

(Support Role)

[Jo Gang's dad]Support Role

7.2
2005
Mr. SocratesKorean Movie,

2005

,


Teacher Beom Pyo

(Main Role)

Teacher Beom Pyo
Main Role

7.5
2005
Another Public EnemyKorean Movie,

2005

,


Kim Shin Il

(Support Role)

Kim Shin Il
Support Role

7.0
2004
SomeKorean Movie,

2004

,


Chief Oh

(Support Role)

Chief Oh
Support Role

7.1
2003
SilmidoKorean Movie,

2003

,


Jo Geun Jae

(Support Role)

Jo Geun Jae
Support Role

7.7
2003
The Legend of Evil LakeKorean Movie,

2003

,


Mun Su

(Support Role)

Mun Su
Support Role

6.6
2002
Jail BreakersKorean Movie,

2002

,


[Prison Warden]

(Support Role)

[Prison Warden]Support Role

7.5
2002
Public EnemyKorean Movie,

2002

,


Chief Eom

(Support Role)

Chief Eom
Support Role

7.2
2001
FriendKorean Movie,

2001

,


[Sang Taek's father]

(Support Role)

[Sang Taek's father]Support Role

7.5
1999
The UprisingKorean Movie,

1999

,


Ma Chan Sam

(Support Role)

Ma Chan Sam
Support Role

7.1
Berikut Adalah Daftar Special-nya Hingga Saat Ini:
Year
Title
#
Role
Rating
2014
God's Gift – 14 Days: SpecialKorean Special,

2014

, 1 eps


President Kim Nam Joon

(Support Role)

1
President Kim Nam Joon
Support Role

7.8
2013
Drama Special Season 4: The Unwelcome GuestKorean Special,

2013

, 1 eps


Guk Seo

(Main Role)

1
Guk Seo
Main Role

7.7
2013
StrangerKorean Special,

2013

, 2 eps


[Detective]

(Support Role)

2
[Detective]Support Role

7.1
2012
The Chaser SpecialKorean Special,

2012

, 2 eps


Detective Hwang Il Kwan

(Support Role)

2
Detective Hwang Il Kwan
Support Role

4.0
2004
Jung Malg-eum, Action Movie StarKorean Special,

2004

, 1 eps


Director Ma

(Support Role)

1
Director Ma
Support Role

6.0
Berikut Adalah Daftar TV Show-nya Hingga Saat Ini:
Year
Title
#
Role
Rating
2015
King of Mask SingerKorean TV Show,

2015

, 400 eps


[Contestant] (Ep. 203-204)

(Guest)

400
[Contestant] (Ep. 203-204)
Guest

8.4
2011
Immortal Songs: Singing the LegendKorean TV Show,

2011

, 600 eps


(Ep. 530)

(Guest)

600
(Ep. 530)
Guest

8.3