Jeon Yeo Been Nama: Jeon Yeo Pernah Nama asli juga Dikenal sebagai: Jun Yeo Bin, Jeon Yeo Been, Jeon Yeo Bin Kebangsaan: Korea Selatan Jenis Kelamin: Perempuan Lahir: 26 Juli 1989 Umur: 33 Jeon Yeo Been, lahir di Gangneung, adalah seorang aktris Korea Selatan yang dikelola oleh manajemen mmm.
Dia memulai debutnya di film periode 2015 "The Treacherous".
Dia kemudian memenangkan pujian kritis luas untuk perannya dalam film 2018 "After My Death".
Untuk penampilannya di "After My Death", dia memenangkan Grand Bell Award sebagai Aktris Baru Terbaik.
Dia juga berpartisipasi dalam film "Night in Paradise" (2021) , satu-satunya film Korea yang diundang ke Festival Film Internasional Venesia ke-77.
Untuk perannya dalam "Vincenzo", Jeon dinominasikan di Brand of the Year Awards untuk 'Actress of the Year', 'Top Excellence Korean Actress' di Seoul International Drama Awards, dan memenangkan 'Best Artist Awards' di 6th Penghargaan Artis Asia.
(Source: Viki; Wikipedia)
Biodata Jeon Yeo Been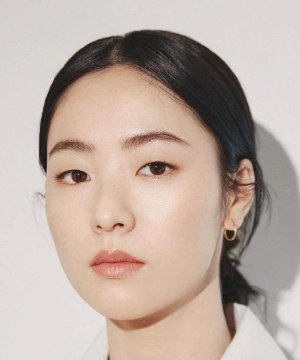 Nama: Yeo Been
Nama Keluarga / Marga: Jeon
Nama Asli Sesuai Bahasa Negaranya: 전여빈
Nama Lain Yang Sering Disebutkan: Jun Yeo Bin, Jeon Yeo Been, Jeon Yeo Bin
KewargaNegaraan: South Korean
Jenis Kelamin: Wanita
Tanggal Dan Tahun lahir: July 26, 1989
Umur: 33
Berikut Adalah Daftar Drama-nya Hingga Saat Ini:
Year
Title
#
Role
Rating
2023
A Time Called YouKorean Drama,

2023

, 12 eps


Han Jun Hee | Kwon Min Joo

(Main Role)

12
Han Jun Hee | Kwon Min Joo
Main Role

0.0
2022
GlitchKorean Drama,

2022

, 10 eps


Hong Ji Hyo

(Main Role)

10
Hong Ji Hyo
Main Role

0.0
2021
VincenzoKorean Drama,

2021

, 20 eps


Hong Cha Young

(Main Role)

20
Hong Cha Young
Main Role

9.0
2019
Be MelodramaticKorean Drama,

2019

, 16 eps


Lee Eun Jung

(Main Role)

16
Lee Eun Jung
Main Role

8.5
2018
LiveKorean Drama,

2018

, 18 eps


Kim Young Ji [Jung Oh's Friend] (Ep. 1)

(Guest Role)

18
Kim Young Ji [Jung Oh's Friend] (Ep. 1)
Guest Role

8.7
2017
Save MeKorean Drama,

2017

, 16 eps


Hong So Rin [Believer in Goosunwon's Clinic]

(Support Role)

16
Hong So Rin [Believer in Goosunwon's Clinic]Support Role

8.6
Berikut Adalah Daftar Movie-nya Hingga Saat Ini:
Year
Title
Role
Rating
TBA
HarbinKorean Movie,

0000

,


(Main Role)

Main Role

0.0
2022
AlienoidKorean Movie,

2022

,


Hong Eon Nyeon

(Guest Role)

Hong Eon Nyeon
Guest Role

8.2
2022
CobwebKorean Movie,

2022

,


Shin Mi Do

(Main Role)

Shin Mi Do
Main Role

4.0
2021
Night in ParadiseKorean Movie,

2021

,


Kim Jae Yeon

(Main Role)

Kim Jae Yeon
Main Role

8.0
2020
Secret ZooKorean Movie,

2020

,


Kim Hae Gyung

(Main Role)

Kim Hae Gyung
Main Role

7.4
2019
Forbidden DreamKorean Movie,

2019

,


Sa Im

(Support Role)

Sa Im
Support Role

8.0
2018
After My DeathKorean Movie,

2018

,


Lee Young Hee

(Main Role)

Lee Young Hee
Main Role

7.5
2018
Illang: The Wolf BrigadeKorean Movie,

2018

,


[Cosmetics advertising model]

(Guest Role)

[Cosmetics advertising model]Guest Role

7.4
2017
Merry Christmas Mr. MoKorean Movie,

2017

,


Cha Young

(Support Role)

Cha Young
Support Role

6.7
2017
The Running ActressKorean Movie,

2017

,


Lee Seo Young

(Support Role)

Lee Seo Young
Support Role

7.6
2017
Write or DanceKorean Movie,

2017

,


Yeo Bin

(Main Role)

Yeo Bin
Main Role

8.0
2017
Ride TogetherKorean Movie,

2017

,


[Woman]

(Main Role)

[Woman]Main Role

10.0
2016
Great PatrioteersKorean Movie,

2016

,


Tiffany

(Support Role)

Tiffany
Support Role

8.3
2016
The Age of ShadowsKorean Movie,

2016

,


[Gisaeng]

(Bit part)

[Gisaeng]Bit part

8.0
2015
The TreacherousKorean Movie,

2015

,


[Woman having queen's fate by Physiognomy]

(Guest Role)

[Woman having queen's fate by Physiognomy]Guest Role

7.2
Berikut Adalah Daftar Special-nya Hingga Saat Ini:
Year
Title
#
Role
Rating
2021
Vincenzo: SpecialKorean Special,

2021

, 1 eps


Hong Cha Young

(Main Role)

1
Hong Cha Young
Main Role

8.2
Berikut Adalah Daftar TV Show-nya Hingga Saat Ini:
Year
Title
#
Role
Rating
2021
The Game Caterers SpecialKorean TV Show,

2021

, 8 eps


(Ep. 1-2)

(Guest)

8
(Ep. 1-2)
Guest

8.3
2019
Hangout with YooKorean TV Show,

2019

, 170 eps


(Ep. 99)

(Guest)

170
(Ep. 99)
Guest

8.4
2018
Movie RoomKorean TV Show,

2018

, 74 eps


(Ep. 17)

(Guest)

74
(Ep. 17)
Guest

7.0
2015
Knowing BrosKorean TV Show,

2015

, 365 eps


(Ep. 213)

(Guest)

365
(Ep. 213)
Guest

8.8
2010
Running ManKorean TV Show,

2010

, 637 eps


(Ep. 484-485)

(Guest)

637
(Ep. 484-485)
Guest

9.2