Jang Dong Joo Nama: Jang Dong Joo Nama asli juga Dikenal sebagai: Jang Dongju, Jang Dong Ju Kebangsaan: Korea Selatan Jenis Kelamin: Pria Lahir: 25 Oktober 1994 Umur: 27 Jang Dong Joo is an actor managed by Artist Company.
He started his acting career in 2017 with minor/guest roles in series like "School: 2017" and "Criminal Minds".
His appearance in DAY6's 'Shoot Me' MV garnered him more recognition, leading to supporting roles in the 2018 series "My Strange Hero" and the 2019 series "Loss Time Life".
Biodata Jang Dong Joo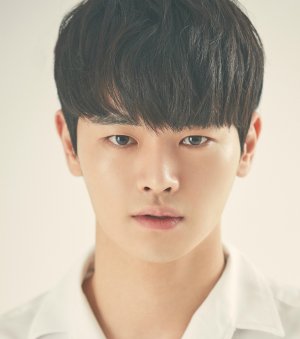 Nama: Dong Joo
Nama Keluarga / Marga: Jang
Nama Asli Sesuai Bahasa Negaranya: 장동주
Nama Lain Yang Sering Disebutkan: Jang Dongju, Jang Dong Ju
KewargaNegaraan: South Korean
Jenis Kelamin: Pria
Tanggal Dan Tahun lahir: October 25, 1994
Umur: 27
Berikut Adalah Daftar Drama-nya Hingga Saat Ini:
Year
Title
#
Role
Rating
2021
Let Me Be Your KnightKorean Drama,

2021

, 12 eps


Seo Woo Yeon [Luna's guitarist]

(Support Role)

12
Seo Woo Yeon [Luna's guitarist]Support Role

7.9
2021
Time to Be Together 1:11Korean Drama,

2021

, 10 eps


Dong Hyuk

(Main Role)

10
Dong Hyuk
Main Role

7.4
2020
Worth Love, Bo RamKorean Drama,

2020

, 2 eps


Kyung Suk

(Main Role)

2
Kyung Suk
Main Role

4.0
2019
Class of LiesKorean Drama,

2019

, 16 eps


Kim Han Soo

(Support Role)

16
Kim Han Soo
Support Role

8.4
2019
Loss Time LifeKorean Drama,

2019

, 2 eps


Joo Dong Ha [A member of the judo team and Yoo geon's rival]

(Support Role)

2
Joo Dong Ha [A member of the judo team and Yoo geon's rival]Support Role

7.0
2018
My Strange HeroKorean Drama,

2018

, 32 eps


Lee Chae Min [Ivy Class' student]

(Support Role)

32
Lee Chae Min [Ivy Class' student]Support Role

8.1
2018
Lemon Car VideoKorean Drama,

2018

, 9 eps


Woo Do Young (Ep.7-9)

(Main Role)

9
Woo Do Young (Ep.7-9)
Main Role

6.9
2017
Criminal MindsKorean Drama,

2017

, 20 eps


Park Jae Min [Criminal] (Ep. 1-2)

(Guest Role)

20
Park Jae Min [Criminal] (Ep. 1-2)
Guest Role

7.8
2017
School 2017Korean Drama,

2017

, 16 eps


Shin Joon Gyu (Ep.10)

(Guest Role)

16
Shin Joon Gyu (Ep.10)
Guest Role

8.2
Berikut Adalah Daftar Movie-nya Hingga Saat Ini:
Year
Title
Role
Rating
2020
CountKorean Movie,

2020

,


Hwan Joo

(Support Role)

Hwan Joo
Support Role

0.0
2020
Honest CandidateKorean Movie,

2020

,


Bong Eun Ho

(Support Role)

Bong Eun Ho
Support Role

7.7
Berikut Adalah Daftar Special-nya Hingga Saat Ini:
Year
Title
#
Role
Rating
2019
The Curling TeamKorean Special,

2019

, 4 eps


Pil Goo

(Main Role)

4
Pil Goo
Main Role

10.0
2017
Drama Special Season 8: A Bad FamilyKorean Special,

2017

, 1 eps


Choi Eun Soo

(Support Role)

1
Choi Eun Soo
Support Role

7.4
Berikut Adalah Daftar TV Show-nya Hingga Saat Ini:
Year
Title
#
Role
Rating
2022
The Game Caterers Season 2Korean TV Show,

2022

, 15 eps


(Ep. 1-2)

(Guest)

15
(Ep. 1-2)
Guest

8.5